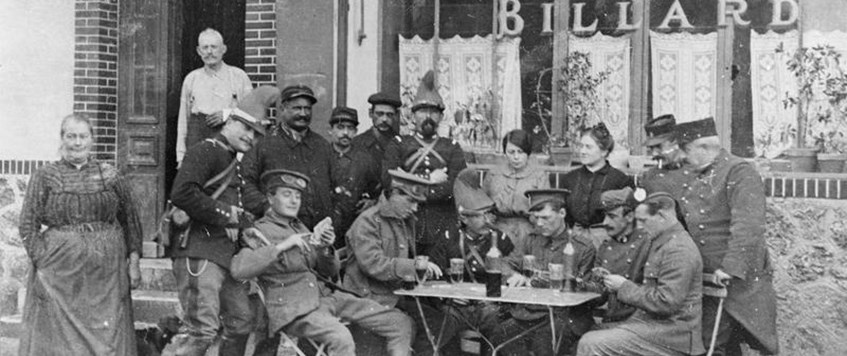 Corporal Vince Schürhoff came from a Birmingham business family that was German on his father's side. He joined the British army in 1914 and served with 16th Warwicks until 1916. He was then seconded to signals intelligence work and later transferred to the Royal Engineers (Signal Service).  Employed in a variety of intelligence roles, he was awarded the Military Medal in 1918. His diary provides an excellent window into the physical and mental worlds of a middle-class junior NCO on the Western Front, recording the nuances of life in the trenches and behind the lines. He also offers a rare contemporaneous account of grassroots intelligence work during the First World War.
Jim's talk follows on from his 2017 presentation to the branch on Corporal Vince Schürhoff, a soldier employed mostly on signals intelligence duties.  Jim will explain how Vince and his comrades spent their off-duty time, concentrating upon aspects of cooking and the forms of entertainment that they accessed.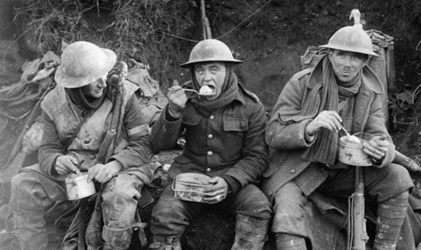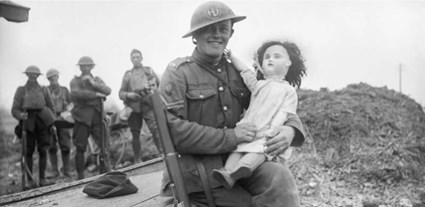 Refreshments are served after the talk, which enables visitors to prepare for the question and answer session, which are always interesting and draw out further details from the presentation.
Members and non-members of The Western Front Association are equally welcome. Any new visitors are guaranteed a friendly atmosphere and a warm welcome from a group of like-minded enthusiasts.
Manor Academy, Millfield Lane, Nether Poppleton, York, YO26 6PA
(Peter Palmer) 01274 642907
08 May 2021 14:00