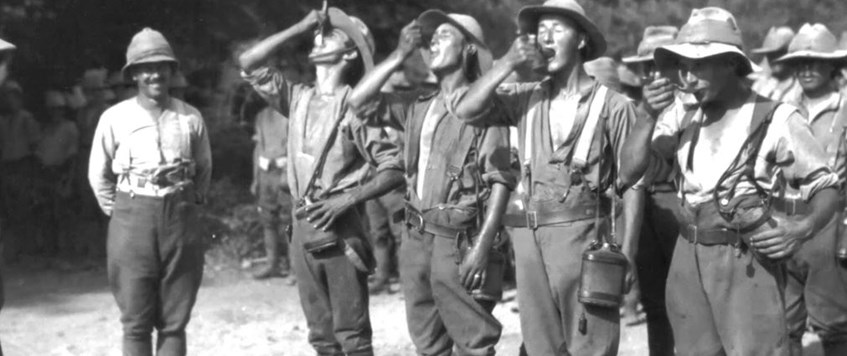 The Salonika Campaign is very much one of the forgotten episodes of the First World War. Regarded as an unwanted sideshow the British still committed 228,000 soldiers to a multi-national Allied force in the Balkans fighting the Bulgarians. This talk sheds light on the experiences of British soldiers serving in Macedonia between 1915 and 1918. Much use will be made of personal accounts from letters, diaries and memoirs to illustrate points in the narrative. The main subjects include; the nature of warfare in Macedonia and the problems posed by extremes of climate and by disease, chief amongst which was malaria.
Refreshments are served after the talk, which enables visitors to prepare for the question and answer session, which are always interesting and draw out further details from the presentation.
Members and non-members of The Western Front Association are equally welcome. Any new visitors are guaranteed a friendly atmosphere and a warm welcome from a group of like-minded enthusiasts.
Manor Academy, Millfield Lane, Nether Poppleton, York, YO26 6PA
(Peter Palmer) 01274 642907
14 Sep 2019 14:30