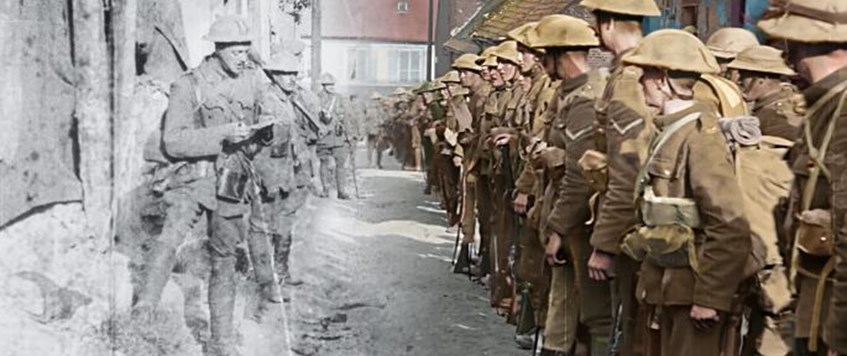 There was a largely unacknowledged but quite widespread assumption that little was to be expected of the 2nd Line Territorial Force divisions. Of the original fourteen 2nd Line divisions, seven eventually served on the Western Front; the remaining seven were disbanded at home. By examining their difficult early years and their service in France, the talk will discuss whether the sometimes dubious reputation of the divisions was warranted or misplaced.
Please note the early start time for this talk. This is part of a 'double hearder' of two speakers on the same afternoon
Refreshments are served after the talk.
Members and non-members of The Western Front Association are equally welcome. Any new visitors are guaranteed a friendly atmosphere and a warm welcome from a group of like-minded enthusiasts.
Manor Academy, Millfield Lane, Nether Poppleton, York, YO26 6PA
(Peter Palmer) 01274 642907
11 May 2019 14:00