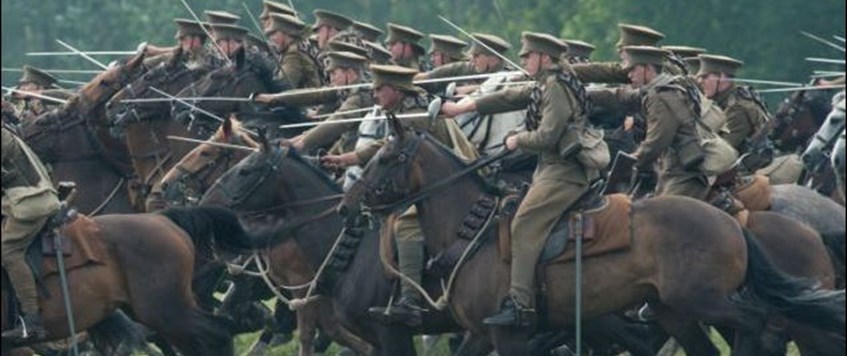 The talk covers the major events from declaration of war on 4 August to the end of the First Battle of Ypres in November 1914. Included are reports on the experiences of Lancashire's infantry and cavalry regiments that helped shape the course of history.
The Lancashire units were spread through the five cavalry and infantry divisions which initially went to France with the BEF. Also integrated into the presentation are narrations by Dr Nikolas Gardner from his book "Trial by Fire – Command and the BEF in 1914"
Refreshments are served after the talk, which enables visitors to prepare for the question and answer session, which are always interesting and draw out further details from the presentation.
Members and non-members of The Western Front Association are equally welcome. Any new visitors are guaranteed a friendly atmosphere and a warm welcome from a group of like-minded enthusiasts.
Manor Academy, Millfield Lane, Nether Poppleton, York, YO26 6PA
(Peter Palmer) 01274 642907
11 Aug 2018 14:30