The Medium Mark A 'Whippet' Tank was a new type of tank thought up just two weeks after the first Mk I's lumbered into action in September 1916. The prototype appeared in 1917, and first saw action the following year during the German Spring Offensive. The Whippet tank proved itself of great use in open country warfare, with more speed and mobility than the Heavy tanks enabling it to act as a form of tracked armoured car, or like armoured cavalry. They continued in action until the end of the war.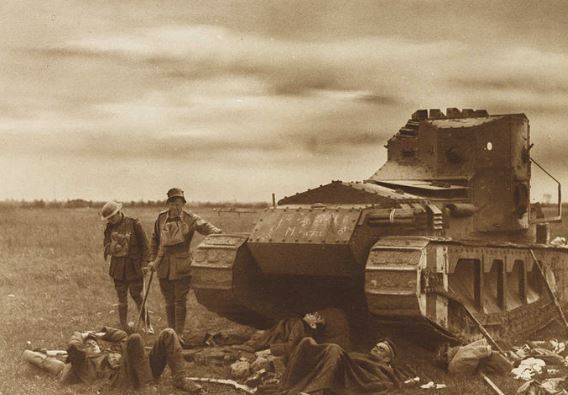 Refreshments are served after the talk, which enables visitors to prepare for the question and answer session, which are always interesting and draw out further details from the presentation.
Members and non-members of The Western Front Association are equally welcome. Any new visitors are guaranteed a friendly atmosphere and a warm welcome from a group of like-minded enthusiasts.
Manor Academy, Millfield Lane, Nether Poppleton, York, YO26 6PA
(Peter Palmer) 01274 642907
09 Oct 2021 14:30