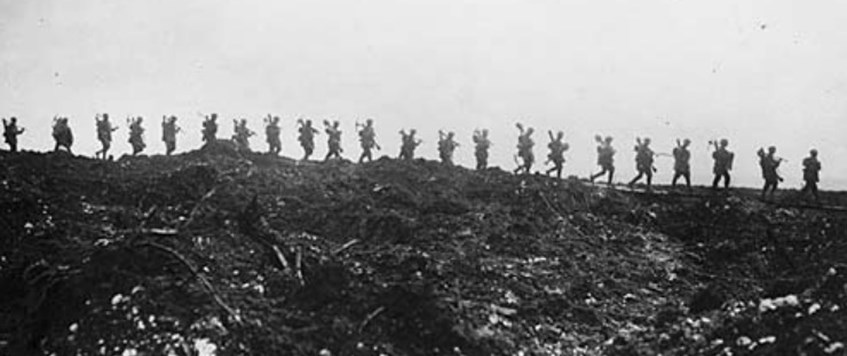 The Talk
Dr Jonathan Boff will discuss the transformation undergone by the British army during the First World War and the role it played in the defeat of Germany. 
This talk is free and open to all, but attendees are asked to register in advance via this link.
Venue:  National Army Museum, London.  
Timings
1730 Doors Open
1800 Talk
1900 Wine Reception
2000 End 
The Speaker
Jonathan Boff is a Senior Lecturer in History and War Studies at the University of Birmingham. He teaches courses on conflict from Homer to Helmand. He specializes in the First World War.
He is the author of Haig's Enemy: Crown Prince Rupprecht and Germany's War on the Western Front, 1914-18 by Oxford University and Winning and Losing on the Western Front: The British Third Army and the Defeat of Germany in 1918 (Cambridge University Press, 2012). He was educated at Merton College, Oxford and the Department of War Studies, King's College London. He serves on the councils of the National Army Museum and Army Records Society.
Contact: The Society for Army for Historical Research Events Co-ordinator. 
Dr Adam Storring MA (Cantab), MPhil, PhD
The event if FREE. To register your attendance click > HERE 'The British Arm and the End of the First World War'.
National Army Museum,, Royal Hospital Rd, Chelsea, London SW3 4HT
1 May: 'The British Army and the End of the First World War' by Jonathan Boff, events@sahr.org.uk
01 May 2019 17:30