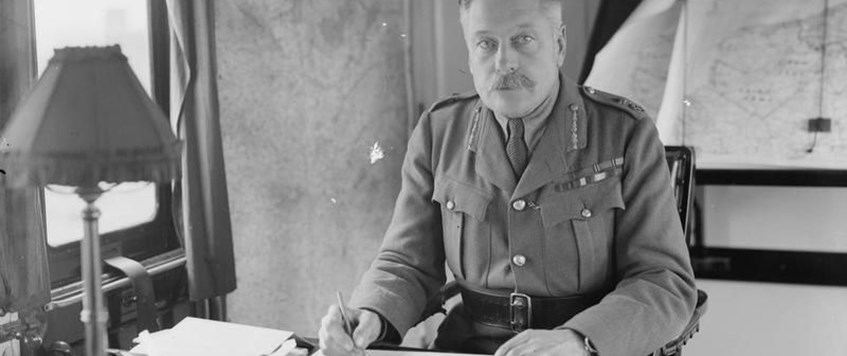 This is a hybrid meeting with Clive Harris will be 'live' and 'online' at the same time. It will be streamed live into zoom from the branch event which will be taking place in York on Saturday 11 September at 2.30pm UK time. 
When Douglas Haig took command of the BEF in late 1915, he soon realised he would have to become as much a 'Battlefield Manager' as 'Battlefield Commander'.
To achieve this successfully, he was required to charm, inspire and mould those serving beneath him, this presentation looks at how he personally, developed and overcame the challenges of total war.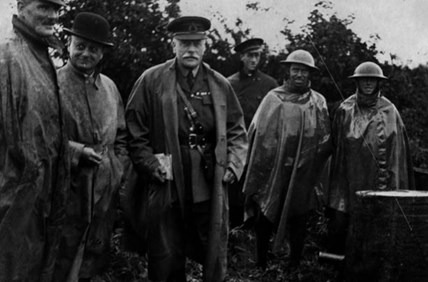 Members wishing to watch this online rather than attend in person will need to register: details of how to register will be circulated via The Western Front Association's newsletter 'Trench Lines'. If you are not a subscriber to 'Trench Lines' please subscribe now. 
To subscribe to Trench Lines, go to the home page of the WFA web site and complete your details in the 'Newsletter signup' box. 
It is also possible to register by clicking this link: Learning on the Job
The talk will be undertaken using the 'Zoom' software which is freely available. It may not be necessary to load the software to your PC / iPad etc: but we would recommend doing so if you wish to participate in this event.
The event will NOT be streamed live into Facebook on this occasion. It is also contingent on the venue being open and available. If further Covid are restrictions imposed then this event may have to be cancelled. 
Your Computer, Your Home
HYBRID ONLINE/LIVE MEETING: Learning on the Job – Sir Douglas Haig 1916-1918 by Clive Harris, office@westernfrontassociation.com
11 Sep 2021 14:30