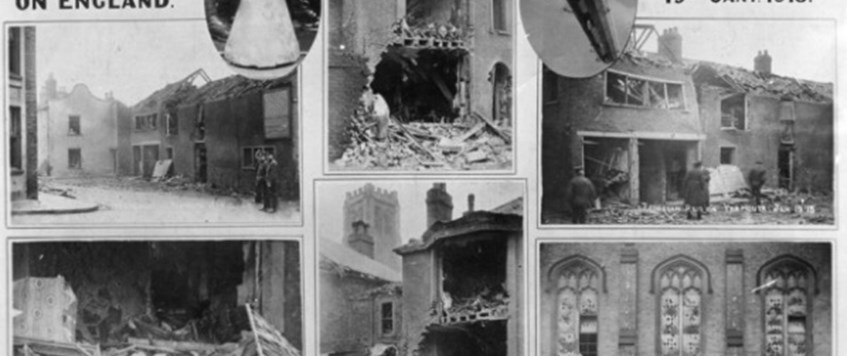 Ian Castle will be presenting on 'Lincolnshire in the Path of the Zeppelins' and The Collection on Friday 10th August, 7 pm
Ian Castle is a leading expert on the history of Germany's WW1 aerial campaign against Britain. He runs the air raid website, Ian Castle Zeppelin and his latest book, 'Zeppelin Onslaught - The Forgotten Blitz 1914-1915', was published earlier this year.
A limited number of signed copies of Ian's book Zeppelin Onslaught will be available to purchase on the night.
Tickets from £7 and available to buy:
Online: The Collection Museum Exhibitions
By phone: 01522 550965
In person: At The Collection
The Collection, Danes Terrace, Lincoln, LN2 1LP
Lincolnshire in the Path of the Zeppelins with Ian Castle, thecollection@lincolnshire.gov.uk
10 Aug 2018 19:00