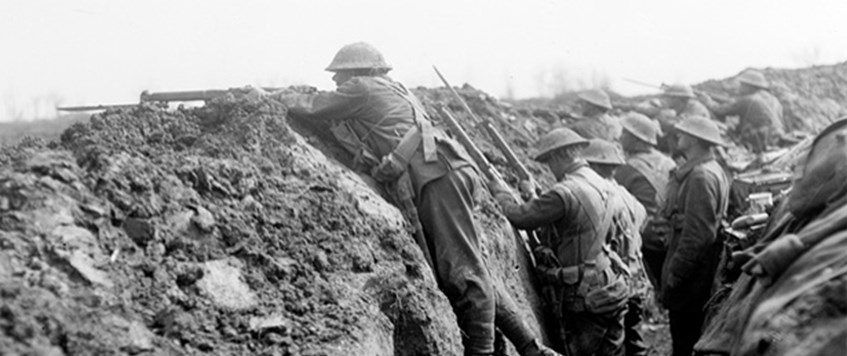 The presentation will be live and online.  
Seven days after the start of the German Spring Offensive on 21 March, the enemy launched another major assault on the fronts of Third and First Armies. Sometimes overlooked by British historians as being merely an adjunct to Operation Michael, the defeat of the German attack on 28 March caused a significant adjustment to Ludendorff's strategy of attempting to split and shatter the Franco-British armies.
This presentation by Bill Mitchinson will take a forensic look at this little-known but highly significant battle.
Members wishing to participate will need to register: details of how to register will be circulated via the WFA's newsletter 'Trench Lines'. If you are not a subscriber to 'Trench Lines' please subscribe now. 
To subscribe to Trench Lines, go to the home page of the WFA web site and complete your details in the 'Newsletter signup' box. 
It is also possible to register by clicking this link: A magnificent day of achievement
The talk will be undertaken using the 'Zoom' software which is freely available. It may not be necessary to load the software to your PC / iPad etc: but we would recommend doing so if you wish to participate in this event.
Your Computer, Your Home
ONLINE: 'A magnificent day of achievement': The Defeat of Operation Mars, 28 March 1918, membership@westernfrontassociation.com
06 Feb 2023 20:00