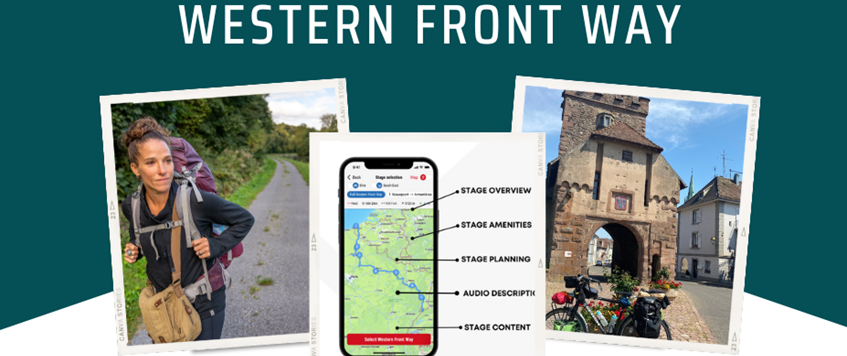 Recently featured in Bulletin Magazine, The Western Front Way is a new application available for download which provides information on hiking and biking along the 1000km of the Western Front from the Franco-Swiss border to the Belgian Coast. It offers stage by stage distances, navigation, amenities, in-app content, stories, facts, and letters to self-guide you through along the old frontline. With an annual subscription, the application provides themes, amenities, and updated content to help plan touring itineraries. More information on this can be found at the following link - The Western Front Way
The Western Front Way Team will be giving a online webinar specifically for the Western Front Association on Wednesday 21st June at 7pm to present the application and what it could provide for those of us who regularly tour the battlefields in France and Belgium. This will be followed by an open discussion and Q&A session.
The webinar is free for all to attend and registration can be made at Webinar Registration
Once an application is made, the ticket will be sent to your email address and can be accessed by signing up to a free Eventbrite account (if you do not have one already).
Free Online Webinar, ONLINE
ONLINE - Western Front Way Webinar, https://thewesternfrontway.com/
21 Jun 2023 19:00