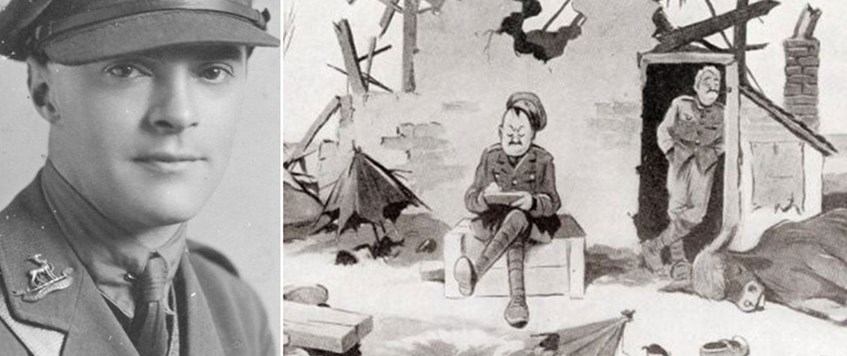 The presentation will be live and online.
It is often said that a picture is worth a thousand words but during the First World War magazine illustrations were worth even more, not only conveying the news to anxious families at home and soldiers in battle, but also entertaining and lifting the spirits of a nation at war.
In this talk, Luci Gosling will be considering the importance of cartoons and illustration in boosting morale, and the role of drawing for the ordinary soldier.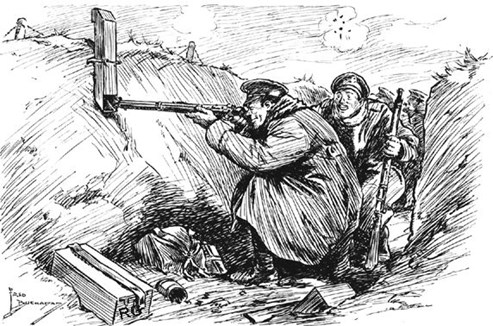 Members wishing to participate will need to register: details of how to register will be circulated via the WFA's newsletter 'Trench Lines'. If you are not a subscriber to 'Trench Lines' please subscribe now. 
To subscribe to Trench Lines, go to the home page of the WFA web site and complete your details in the 'Newsletter signup' box. 
It is also possible to register by clicking this link: Winning with Laughter: How Britain's cartoonists helped win the First World War
The talk will be undertaken using the 'Zoom' software which is freely available. It may not be necessary to load the software to your PC / iPad etc: but we would recommend doing so if you wish to participate in this event.
Your Computer, Your Home
ONLINE: Winning with Laughter: How Britain's cartoonists helped win the First World War, office@westernfrontassociation.com
05 Apr 2021 20:00