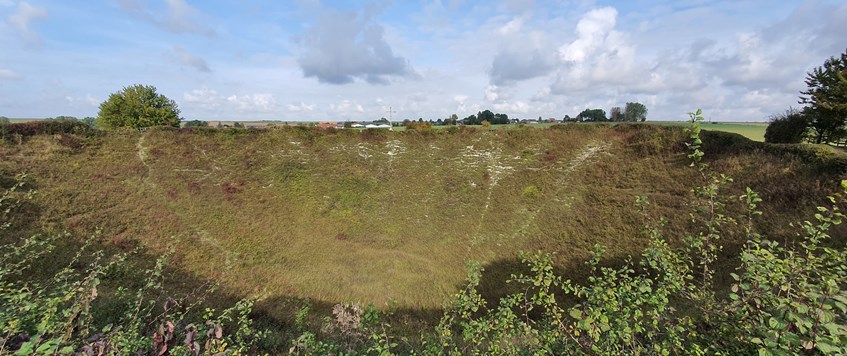 On 1st July, there will be the annual ceremony commemorating the opening of The Battle of the Somme at Lochnagar Crater.
Please take your place at the crater by 7.15am as the ceremony will start precisely at 7.28am with a maroon and whistles.
Attendees are welcome to bring their own 'Metropolitan' whistles if they have one and also lay their own wreaths during the ceremony which should last around 30-40 minutes. Afterwards there will be short gatherings at George Nugent's Cross and another at the joint memorials to the Nurses and VADs and Women of All Nations.
There are not expected to be any road closures around La Boiselle, but parking close to the site will be on a first come basis.
Further details can be found at the Lochnagar Crater Association
Lochnagar Crater , Lochnagar Crater Le cratère de la Boisselle, Rue de la Grande Mine, La Boiselle, France
Remembrance Ceremony at Lochnagar Crater, info@lochnagarcrater.org
01 Jul 2023 07:15