Following its hit run last year at Het Kruitmagazijn (Gunpowder Store) in Ypres / Ieper 'Journey's End' from MESH theatre returns to the Western Front this October/November for a limited run.
Written by RC Sherriff, 'Journey's End' is based on real-life events and people. 
'Journey's End' is classic Great War play of life and death in the trenches held by the British Army and is brilliantly realised by MESH theatre.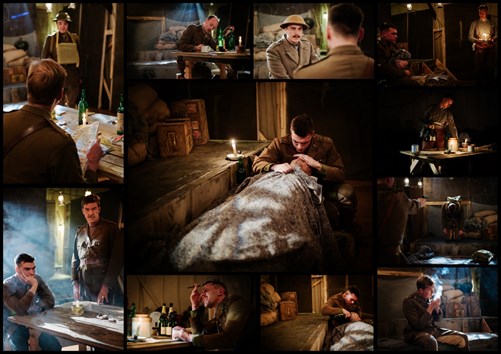 The Daily Telegraph, gives the show Five Stars describing 'Journey's End' as an"enthralling, good-humoured, finally heart-rending" story of soldiers in a dugout just before a major attack on the front line, and writes in praise for Mesh Theatre for "painstaking attention to detail would make for a compelling account of the World War One classic anywhere, but the surroundings take it to another level."
Details on the run of  Journey's End.