DEADLINE : Thursday 1st December 2022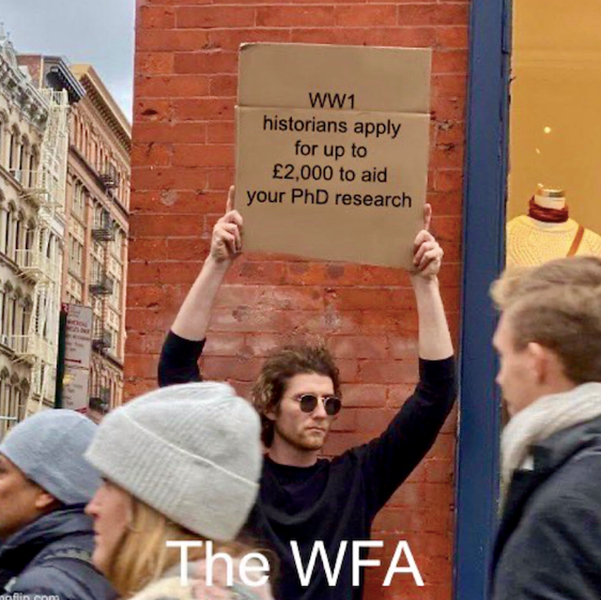 PhD grants from The Western Front Association up to the value of £2,000 are still available for the 2022/2023 academic year. 
The deadline is fast approaching!
Completed applications are required on, or by, Thursday 1st December.
Did you receive a WFA grant last year? You may re-apply.
If you know fellow students who fit the criteria: a second year or above PhD candidate researching any aspect of the First World War - please let them know. 
Application form here > https://bit.ly/PhDGrant2223