The Department for Digital, Culture, Media & Sport (DCMS) has recently announced the export ban of a First World War painting by Philip de László.
The painting by Philip de László of two Indian soldiers who served in the First World War is at risk of leaving the UK unless a domestic buyer can be found.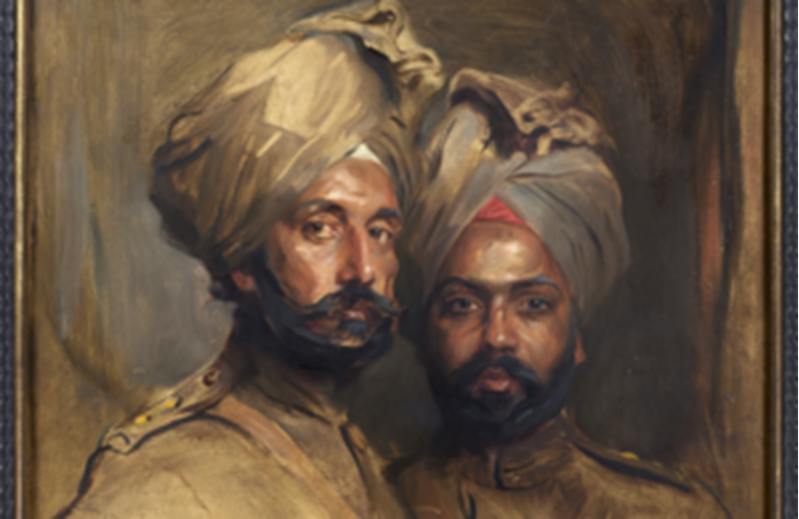 The unfinished portrait, valued at £650,000, depicts the cavalry officers Risaldar Jagat Singh and Risaldar Man Singh. The pair were junior troop commanders in the British Indian Army's Expeditionary Force who served at the Battle of the Somme and are presumed to have died in action.
The soldiers sat for the artist in London two months before being sent to France to fight in the trenches. The painting is extremely rare in depicting active Indian participants in the First World War.
The painting is a fine example of a portrait by one of the most renowned artists of the twentieth century and captures an important moment in British history as soldiers from across the Empire came to fight in Europe.
The painting appears to have been created for de László's own collection and it remained in his studio until he died in 1937.
Philip de László was one of Britain's most distinguished society portrait painters of the early twentieth century. But this sensitive portrait, all the more powerful because it is unfinished, offers an exceptionally rare glimpse not of maharajahs or generals but of two 'ordinary' middle-ranking Sikh soldiers about to depart for the horrors of the Battle of the Somme. 
Further information can be found on the UK Government website