We are pleased to announce that we will be hosting a 'live' Presidents Conference later this year, for the first time since the Covid-19 pandemic. 
This will be on Saturday 21 May and will be at the venue we have used previously, the Tally Ho! Centre in Birmingham
The full list of speakers will be announced soon, but Dr Spencer Jones will be giving the keynote address. 
The President's conference will be around the theme of '1917'
We will bring news of this to members as soon as possible - watch this space!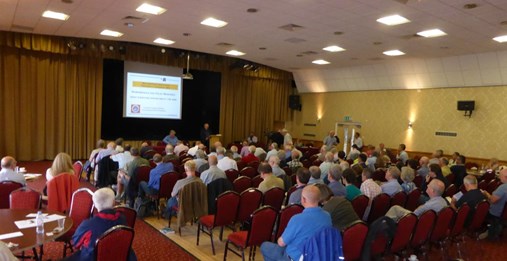 Above: The Presidents Conferences have traditionally being very well attended by WFA members.