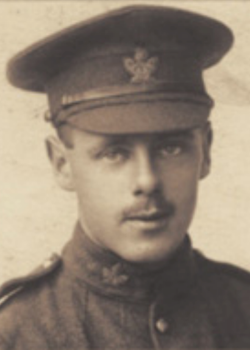 Francis was born in Blackburn, Lancashire on 30 September 1895.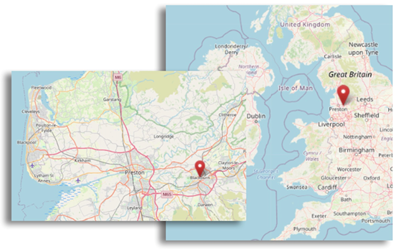 The son of Thomas Burice Bell (a commercial traveller selling rice and spices) and Elizabeth.
At the 1901 Census young Francis (he was 6) was at home with his parents, older siblings (ages 3 to 18) and a 26 year old governess. 
In 1911, now 16, Francis was working as an apprentice greengrocer. At the time he was still living with his family at 19 Norma Rd, Waterloo.
In early 1914 Francis emigrated to Canada; he first went out to farm but subsequently moved to Vancouver and was working as a machinist at the time of his enlistment. 
Francis initially enlisted into the 15th Bn CEF (Duke of Connaught's Own) with the regimental number 645264 on 12 January 1916. Enlisting in Canada his Attestation Papers have survived; Francis was a little of 5ft 5inches tall and had brown hair and grey eyes. He was 21 years old.
He left Canada from on 1 May 1916 from Halifax on the RMS Baltic; he arrived in Liverpool on 11 May 1916. On the 12th he transferred to 62nd Bn and head for Bramshott, Hants. 
That 24th May he wrote a 'Military Will' naming his mother in England as his heir.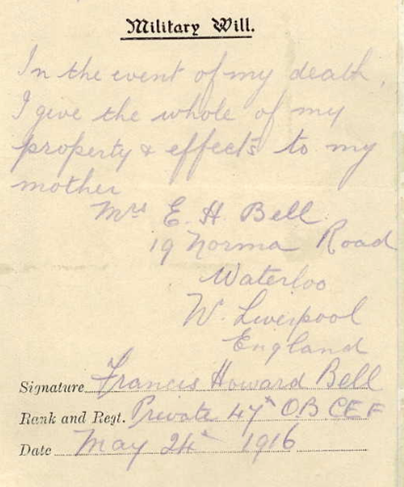 He arrived in France via Le Havre 8 August 1916 and subsequently saw service in the latter stages of the Battle of the Somme and the Ancre before moving to the Carency sector by January 1917. From 18 to 23 December he undertook a Lewis gun course.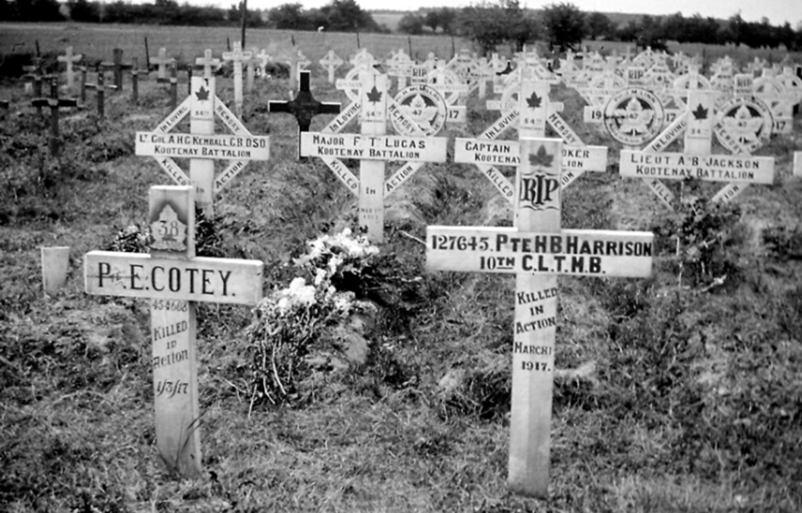 Francis was promoted Corporal 11 January and killed in action two days later, along with one other soldier, near Carency, by a German trench mortar bomb either side of midnight on the 12/13 January 1917.
He was buried in Villers Station Cemetery.
464686 Cpl Francis Howard Bell, A Coy, 47th Bn CEF.
13 January 1917
Sources: World War I Canada Attestation Papers; England Census 1901, 1911; Craven's Part in the Great War; Canada War Graves Register; Library and Archives Canada; Ottawa, Ontario, Canada.