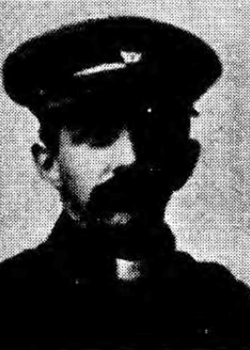 Born 19 April 1876 Machynlleth
To parents Edward (a shoemaker) and Mary (née Holt).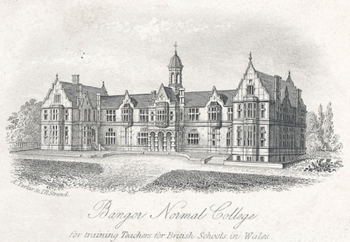 Educated at Bangor Independent College, and New College, London and London University.
He was a Missionary under the London Missionary Society in Calcutta.
29 March 1910 he married Winifred (née Williams) at the Congregational Church, Talybont-on-Usk, Wales. They had three children: Eluned, Gwenllian and Myfanwy. A year later at the 1911 Census he was at home with his wife, the 3 month old Eluned Mary, a general servant (age 16) and a visitor. 
Living in Malmesbury, November 1917, Emlyn volunteered for service with the India troops and was sent to France 8 January 1918.
He contracted meningitis and died at the Military Hospital, Cérisy-sur-Somme 18 March 1918. At the time of his death his  children were 7, 4 and 1. 
He was buried in the Military Hospital at Cérisy-sur-Somme.
Emlyn Holt Davies, B.A., M.A. YMCA 
18 March 1918 
Sources: De Ruvigny's Vo. III, Census Returns.