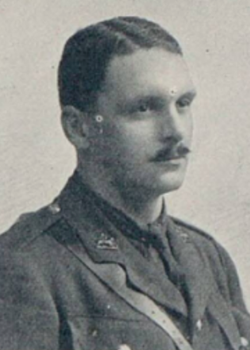 Born on 23 October 1884 at 106 St.Georges Road, Upper Holloway, London
Born to parents Alfred Henry Folker Esq, a London Agent for Royal Crown Derby Porcelain and Hannah. 
There were four boys (Edgar, Sydney, Arthur) and a sister (Evelyn) in the family. His family called him 'Eddie'.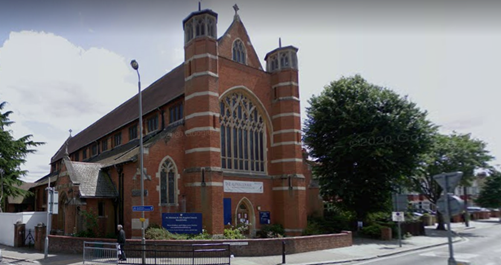 Eddie was a chorister at St.Michaels Church at Stonebridge Park and went St.Pauls College in Southgate and then Willesden High School.
Age 16 in 1901 Edgar was a an apprentice marine engineer boarding at 1 Studley Road, Lambeth. He became a skilled mechanic and driver, even taken part in speed trials. He was also a keen rower and at 6ft 4 inch must have made quite an impression. He was a member of The Thames Rowing Club.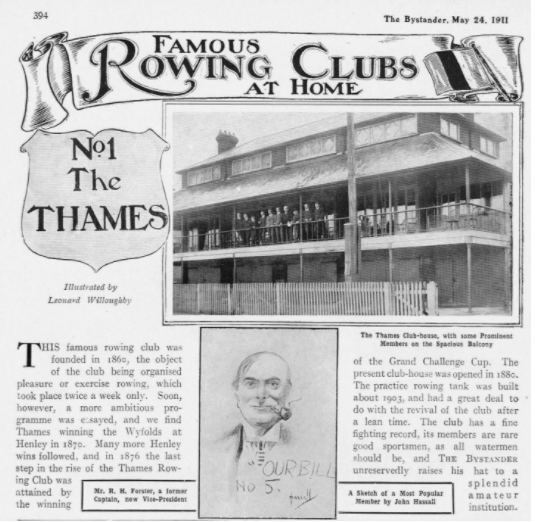 By 1907 he's back home and working as a Motor Agent and living back in the family home at 12 Park Road, Harlesden with his parents older sister Evelyn and younger brothers Arthur and Sydney. In due course Eddie set up his own motor business. 
13 August 1914 he completed his application for Appointment to a Commission in the Special Reserve of Officers. After training on 15 January 1915 he embarked at Southampton for France.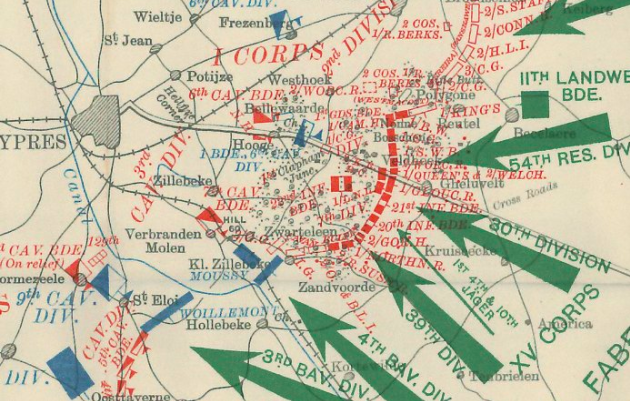 Edgar was in trench 37 near Verbranden Molen in Zillebeke (near Ypres) when he went to investigate the damage caused by an exploding shell - he was overcome by poisonous fumes and died. 
Both Arthur and Sydney gained commissions. Arthur Folker rose from 2nd Lieutenant to Captain by the end of the war.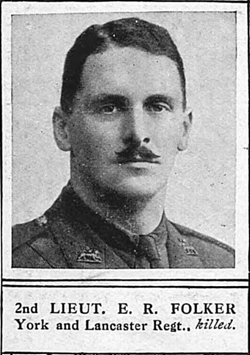 2nd Lieut.Edgar Reginald Folker 'A' Coy 1st Bn York and Lancaster Regiment
KIA 19 February 1915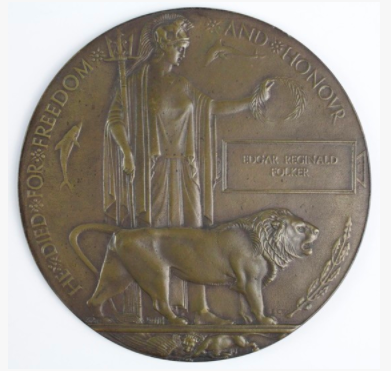 Sources: Army and Navy Gazette 6 March 1915, The Graphic February 1915. The Scotsman, 2 Sept 1914, Thames Rowing Club Archive, Hear the Boat Sing, Forum Pages 14-18,