James Blake was born in Burnley in October 1885
Of 1 King Street, Burnley, James enlisted into the 5th Bn East Lancs (Regtl. Number 2991) on 15 October 1914.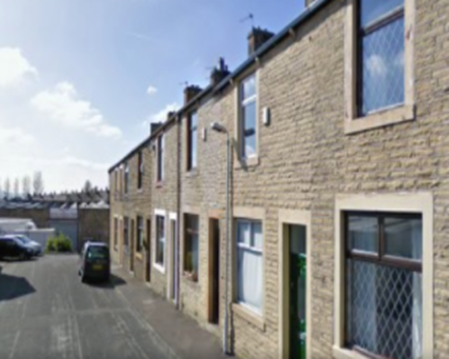 A book-keeper by trade, he was also associated with the town's theatrical businesses on a part-time basis. He married Clara (née Tilotson) in January 1903. 
After volunteering for active duty, he proceeded overseas in March 1915, serving in Egypt and Gallipoli with the 1/5th battalion before transferring to the 2/5th in France in March 1917. Prior to his death, had been recommended to be appointed CQMS.
James Blake was killed by shellfire on 19 November 1917 in the vicinity of Zonnebeke and has no known grave. He is now commemorated on the Tyne Cot Memorial, Belgium.
As can be seen from his Pension Record, below, he was a married man with six children born between 1903 and 1917. He youngest daughter Mary was born only three days before her father died.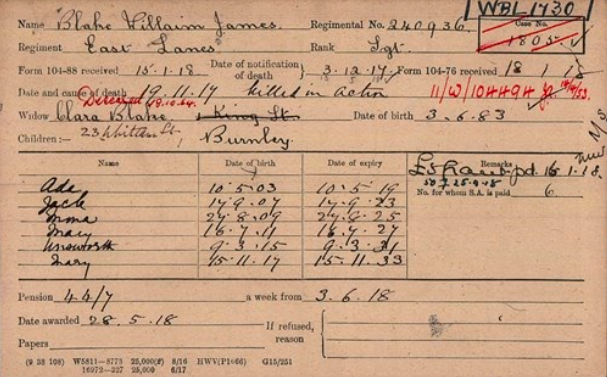 240936 Sgt James William Blake, 2/5th East Lancs Regt
19 November 1917
Research by David O'Mara