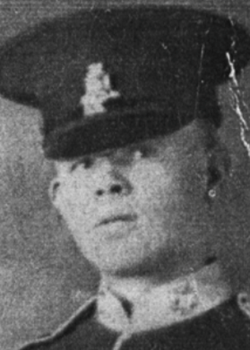 Henry Bint was born 13 October 1893 Inkpen, Hungerford, Berkshire.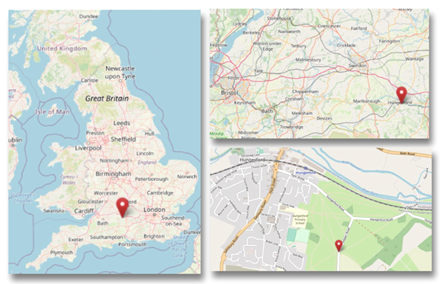 His father was Charles Bint (a general labour born in Essex) and his mother Charlotte Blint. His siblings at the 1901 census were Walter (born 1886), Ellen, Edith, Sidney (born 1896) and Herbert (born 1900). Indicative of their traveller lifestyle the children were born variously in Hampshire, Wiltshire, Berkshire and Somerset.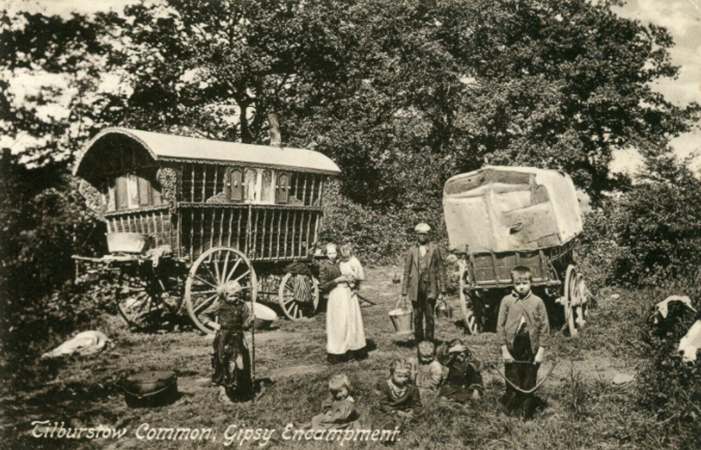 At the time of the April 1901 England Census the family were were living at the Gypsy Encampment,Yateley Common, Hampshire. 
Henry enlisted, went to France, was wounded and taken prisoner and sent to Kortrijk which was close to the front and easily reached by the rail network.
Henry Bint died in Kortrijk German Military Hospital, Belgium.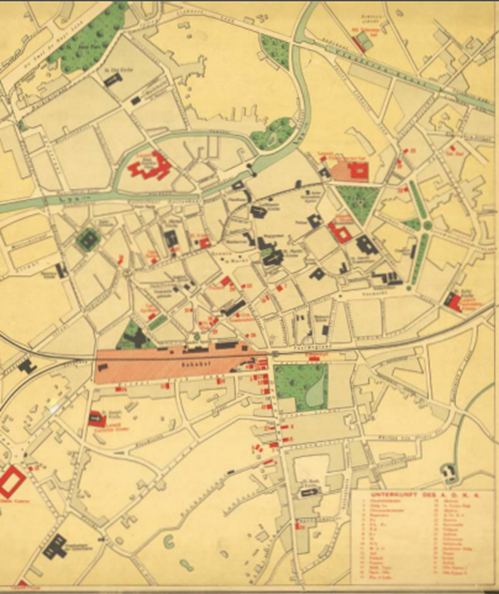 8782 Lance Corporal Henry Bint, Duke of Edinburgh's (Wiltshire) Regiment 
2 January 1915 Died of wounds. Age 21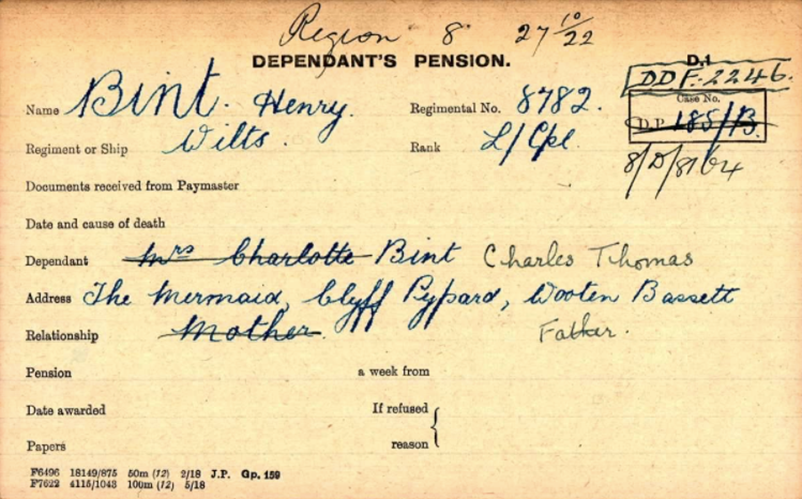 Research by Jonathan Vernon 
Sources: Pension Cards and Ledgers of The Western Front Association digital archive on Fold3 by Ancestry; 1901 England Census; Lives of the First World War, On This Day; UK, Soldiers who died in the First World War; Memories of the Great War in Kortrijk, A publication by: Team Communication/Protocol, Tourism & City marketing and City of Kortrijk Heritage. 
Want to know more about WWI in Kortrijk? Visit > Kortriji Occupied 1914-1918.