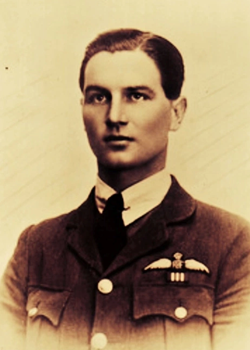 Born in Dalston, Cumberland 20 August 1897
As a boy, after Sunday lunch, I recall sitting on my grandfather's knee and he would start off with the line 'have I told you about the time ...' and he'd then add, '.... we were gassed' or '.... we took a German prisoner' or '..... I was transferred to the Royal Flying Corps'. Perhaps this started my interest in history.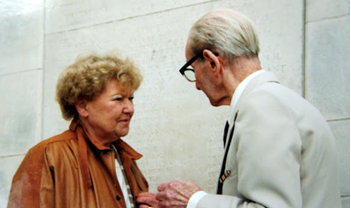 In his 96th year Jack returned to Passchendaele with Lynn Macdonald and I recorded some three hours of interviews (soon to be shared). We even visited the armoury at the Imperial War Museum where he immediately squatted down behind a Vicker's Machine Gun and started to work through a routine of checks.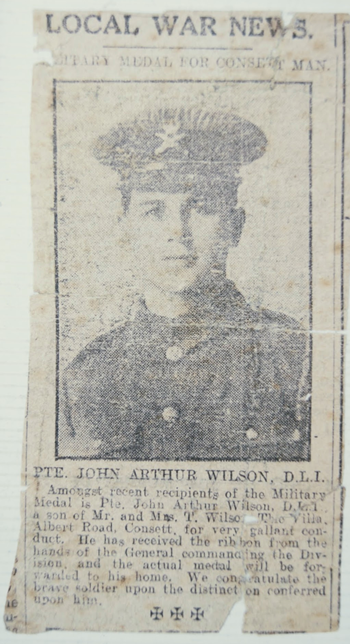 Jack was watching the first Iraq War on TV,  whilst a contemporary member of the Durham Light Infantry was being interviewed, and he said, 'That's nothing compared to Passchendaele', which I turned into a TV script of the same name. Since then I've used this memoir and library of references to write: 'Get Jack Back' relating to the week in late November 1917 when he was stuck in Houlthoust Forest; and 'Angel of the North' about his imagined younger sister who gets herself onto the Western Front. With the Great War Centenary nearly upon us, now is the time to remember. Jack died in his 97th year.
Jack Wilson was born 20 August 1896 on his maternal grandparent's farm (a small holding) near Dalston, Cumbria
The son of Twentyman Wilson, the coachmen, head groom and then chauffeur for the Murrays of Consett, Jack grew up around 'The Big House' in Benfieldside. At the 1901 Census the family lived at 61a Benfieldside Road.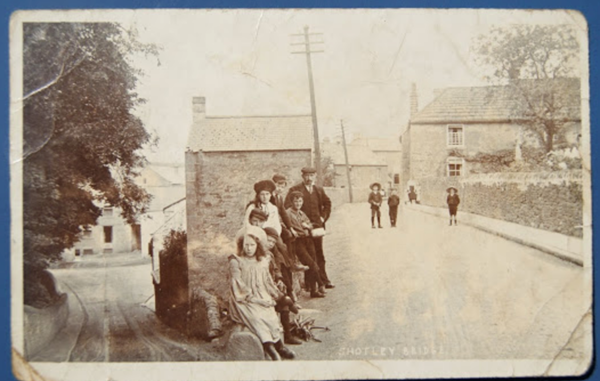 The second of five boys, Jack appears aged nine with his kid brother Billy in a photograph taken by his English teacher William Lubbock in Shotley Bridge in 1905. His earliest memory was the celebrations to mark the Relief of Mafeking in 1900.
Jack's older brother, Twentyman, known as Percy, worked for the market gardener C Kidd. At the 1911 census, the family of four boys parents and cousin Margaret Jane Wilson lived at Benfieldside Lodge at the bottom of the drive to the Murray's. Twentyman, given in the census as a 'gentleman', was the 'general factotum' private assistant and chauffeur to J G Murray.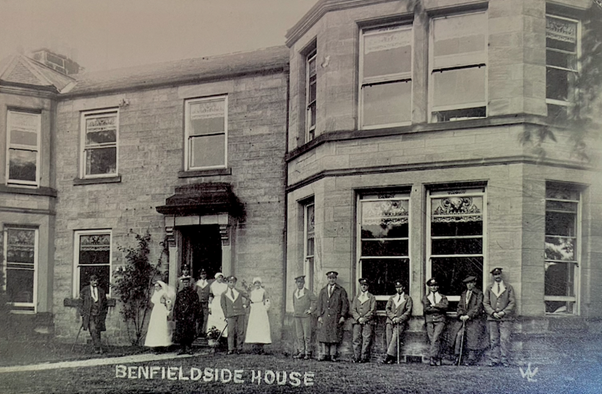 At 13, Jack was sent up to the 'Big House' to meet JG about a job. He answered some questions and did some handwriting. When he turned 14 he left school having completed Standard 7 and went to work for the North East Brewery at the head office based at the Royal Hotel, Consett. Here, as the office boy, he experienced all kinds of shenanigans in the office, hotel and pop factory.
In 1911, Jack saw the aeronaut Gustav Hamel fly around Carlisle Racecourse and took to buying model aeroplanes from Gammages.
In 1915, when appeals went out for volunteers to join up, Jack went along with some lads from the office to the recruiting office in Consett and shortly after was sent to Fenham Barracks, then on to Gateshead to train with the Durham Light Infantry. He recalled the medical, learning to put on a puttee, a wonderfully friendly Sergeant Major and the names of everyone who joined up with him and what happened to them.
A strapping lad and mechanically minded, the army transferred Jack to the Machine Gun Corps. He trained in Harrowby Camp, Grantham, then headed for France
Although he didn't keep a diary, many decades later (in his 96th year) he recalled every detail to his grandson Jonathan Vernon who recorded several hours of interviews. He also attend the 75th Anniversary of Passchendaele tour with the author Lyn Macdonald. The interviews will become available as podcasts.
Highlights include seeing a soldier undergoing Field Punishment No 1, the first casualty (a lad kicked by a cow) and their first fatality, an officer shot through the head by a sniper. On the Somme, he went in after each push and soon gave up on the idea of collecting souvenirs on finding a head in a Picklehaube helmet.
From the Somme he went north to Ypres and was positioned on the French flank. Jack survived the Third Battle of Ypres (Passchendaele) fighting at Langemark, Poelcapelle and Houthulst Forest.
On one occasion no relief was possible and he kept the machine-gun in action for a week. For this he was decorated with the Military Medal 'in the field' by Brigadier Sandlilands. In his absence, a mate sent a letter home saying Jack was missing and, for some weeks, his family assumed he had been killed.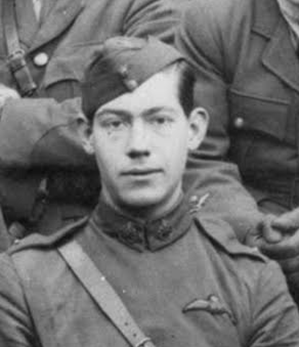 By this time his brother, Billy Wilson, who had joined the RFC as a 16 year old cadet, was piloting De Havilland Bombers. Jack got his papers in to transfer to the Royal Flying Corps and finally left the Western Front on 27 December 1917
After a medical in London in January 1918, Jack enjoyed his first leave in over two years. He then went through training in Hastings, Bristol, Uxbridge and flying training in Avroes and Bristol Fighters at RAF Crail in Scotland.
Below you can see his pilot log book which, like the hand book for the Vicker's Machine Gun, was an item he kept safely all his life. Hear him in his own words.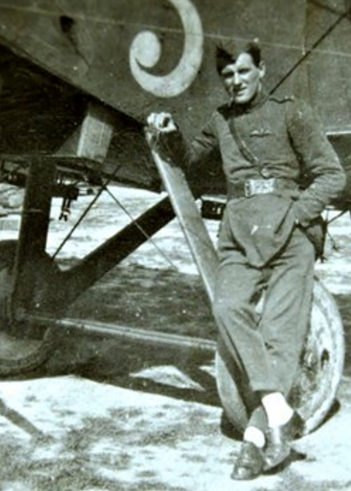 At Crail, pilots and instructors were killed in accidents. Jack had to get along with the Public School mentality of the mess and even play that foreign (to him) game of rugby. He stayed on into 1919 to help with the demobilisation.
Back at the Head Office of the North Eastern Brewery, a collection kept during his absence allowed Jack to purchase a motorbike. His greatest regret was, in his words, not to 'get back to France and have a go at Jerry' in the Second World War.
Jack married Barbara Hogg in the late 1920s. He remained with The North Eastern Brewery until Murray sold it to Vaux; after a short hiatus he joined the Scottish & Newcastle brewery where he remained as one of its Regional Managers until his retirement in the 1960s.
Always keen to recount his stories of the First World War, in the early 1990s Jack attended MCG and RFC events as a veteran and travelled as a guest to 75th Anniversary Events to mark Third Ypres, or the Battle of Passchendaele – it broke Jack's heart to mark spots where his friends had died, the locations remarkably easy for him to find despite the decades since the War.