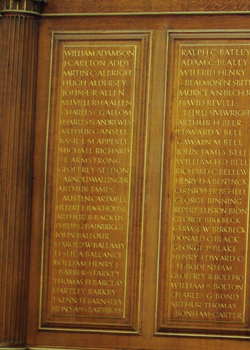 Born 27 Dec 1884 Kirkee, Poonah, Bombay, India
Second son of Edward Hugh Bethell DSO, retired Colonel R.E. and mother Annie of 18 Hyde Park Square, Middlesex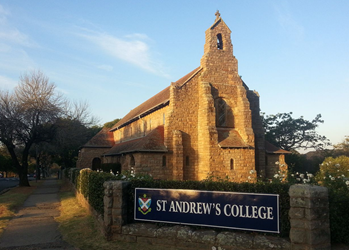 Educated at St. Andrew's College, Grahamstown, South Africa where he had a distinguished academic career graduating with honours and from 25 June 1905 at Trinity College, Cambridge becoming President of the Cambridge Union and graduating with honours.
After leaving the university he was called to the Bar but never practiced, as he gave up his time to philanthropic work at Cambridge House, Camberwell.
When war broke out he enlisted in the Coldstream Guards, and after three month's training accepted a  commission in the 10th King's Own Yorkshire Light Infantry (KOYLI). He was promoted to Captain in August 1915. Mentioned in despatches. He was was serving with the corps in Flanders when he was killed on 20 February aged 31.
Colonel Bethell's remaining sons were both serving on active service in France. Major Keppel Bethell, 7th Hussars, commanding the 1st Northamptons (eventually promoted to Colonel, knighted and took up farming in Kenya) and Lieut. David Bethell in the Scots Guards.
Colonel Bethel was then commanding Royal Engineers at Plymouth was about to take up an appointment in France. 
The Cambridge University, Trinity College First World War memorial at the east end of which, either side of the altar, there are oak panels are engraved with the 619 names of those who died in the Great War.
The memorial dedication and inscription is carved on the floor of the pavement, in front of the high altar.

10th Bn KOYL KIA Buried Cite Bonjean Military Cemetery, Armentiers
20 February 1916 
Images: Trinity College, Cambridge https://www.iwm.org.uk/memorials/item/memorial/12939 
Sources: Truth, 1 March 1916 p.340, Yorkshire Post and Leeds Intelligencer, 16, 28 February 1916,  2 March 1916.