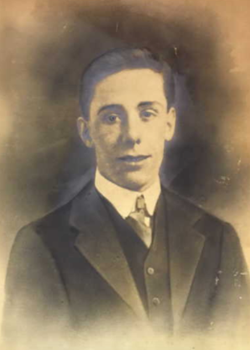 William Beck was born in Haggerston, East London, on 11 February 1893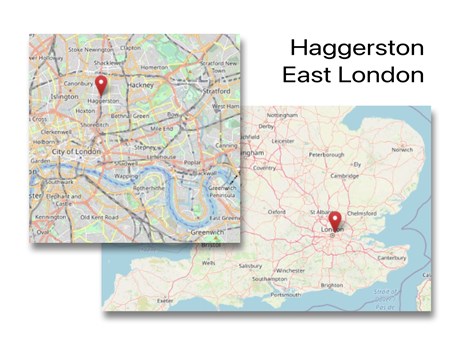 William Beck's family moved to Walthamstow and he attended Blackhorse Road Boys' School from 1902-1907.
At the 1911 Census William, age 18, William was working as a metal polisher. He was the oldest of eight children.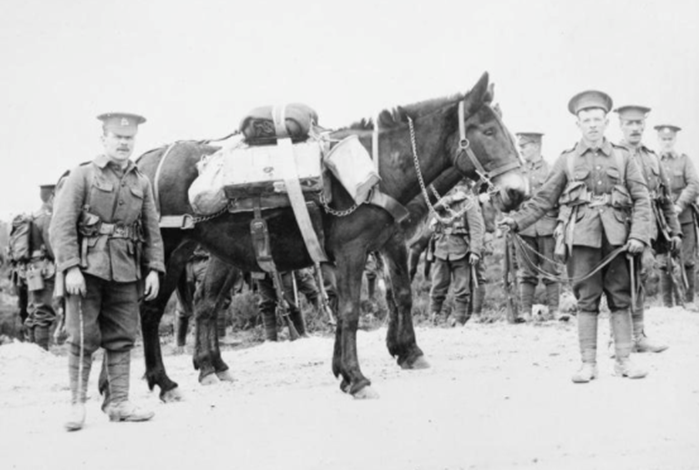 William enlisted as a private at the start of the war in the 8th Battalion, The Norfolk Regiment and during two years of service he achieved promotion to Lance Corporal.
On 21 October 1916 he was reported missing in action, probably in the region of the Schwaben Redoubt near Thiepval. He was 23.
His younger brother of George had died on 11 November 1914, age 19. Like his brother, William has no grave.
William Beck is commemorated on The France (1914-1918) Memorial, the Commonwealth War Graves Commission register, and should be commemorated on the Thiepval Memorial however his name has not yet been added.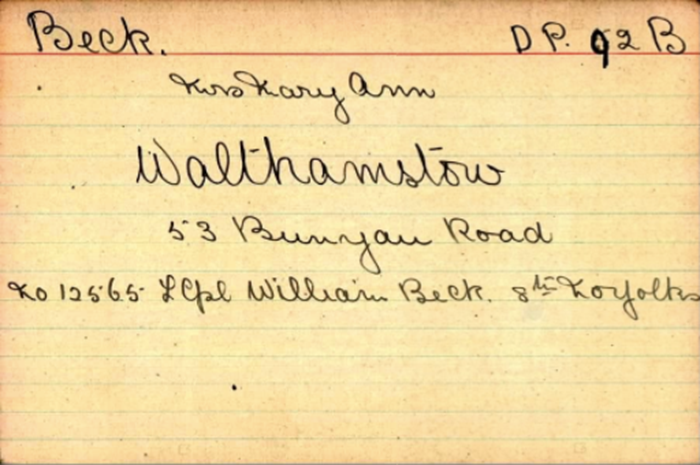 12565 Lance Corporal William Beck 8th Battalion, The Norfolk Regiment.
21 October 1916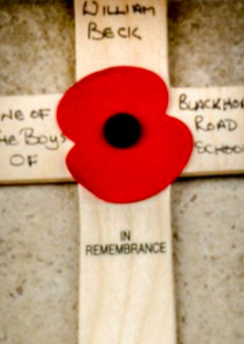 On 3 July 2016, a wooden cross was laid at Thiepval in his honour.
Research by Malcolm J Doolin
Sources: The Boys of Blackhorse Road. The Story of an Elementary School War Memorial by Malcolm Doolin; Rayner Family Tree (photograph of William); England Census 1901, 1911; Pension Ledgers & Cards provided by The Western Front Association on Fold3 from Ancestry's.