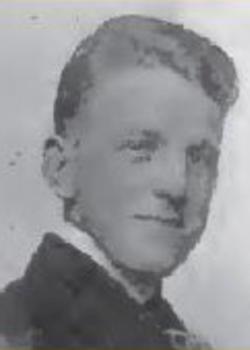 A sign writer from Ft Wayne
Born at Ft Wayne on 31 March 1896, Carl was a sign writer by trade who was at first rejected for service due to being underweight.
He re-enlisted on 18 October 1917 and found himself posted to France by December. He was killed in action near Cambrai on 30 March 1918 and has no known grave. He is now commemorated on the 'Tablets of the Missing' at Somme American Cemetery, Bony, in France.
30 March 1918