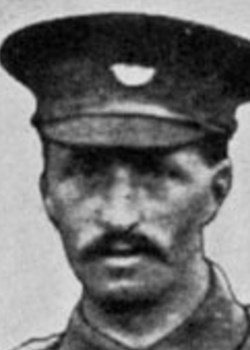 William Dewhurst was born in Helmshore, Lancashire 18 September 1885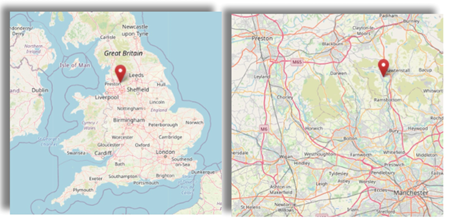 William was the son of Thomas (a cotton mill engineer) and Ann (née Bielby). All the children become weavers, probably working part-time from school as age 12 and full-time shortly after. Thomas Dawson died in July 1906. The children lived at home until they married in their early to mid-twenties.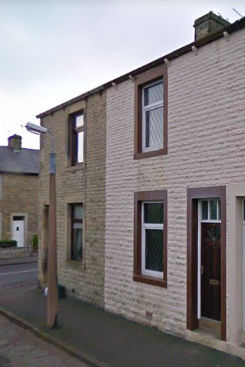 At the time of the outbreak of war in 1914 William was living at home in Barnoldswick with his mother at 3 Federation Street and was employed as a weaver.
William had been conscripted in March 1916 and then called up for service into the 4th Bn King's Own Yorkshire Light Infantry (as 5841) at Keighley on 24 August 1916 - he was 31 and 11 months old by then. On 14 November that year he was transferred to the Machine Gun Corps and went to Grantham Camp for training.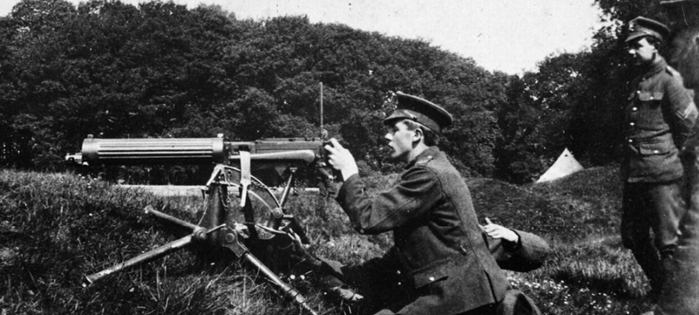 He was posted on active service to France with the BEF on 16 March 1917 and saw action during the 3rd Battle of Ypres. He was appointed Lance Corporal 'Unpaid' on 9 September.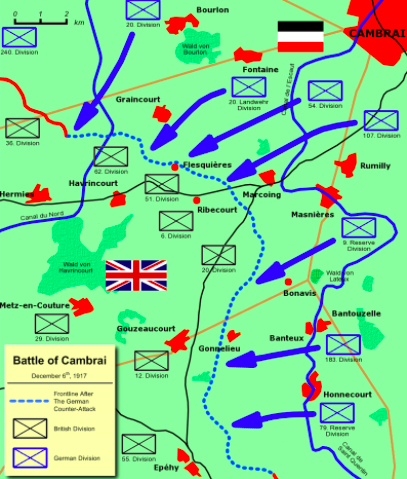 During the Battle of Cambrai he was reported as 'missing' during the German counter-attack on 30 November 1917. He was later reported to have 'died on service' on that day.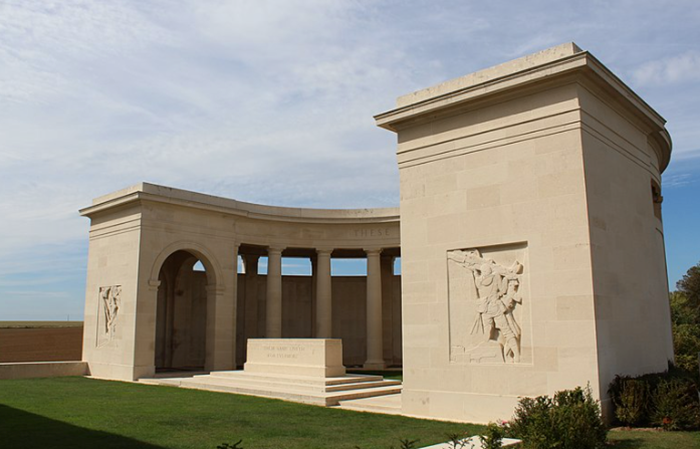 Having no-known grave, William is commemorated on the Cambrai Memorial, Louverval, Nord.
William's only Clara sister had been killed during the sinking of the RMS Lusitania on 7 May 1915 and older brother Thomas had been killed in action on the Somme in August 1917. He had three older brothers, two in their forties at the outbreak of war, who did not serve. 
Their mother, Ann, already a widow, had lost her husband Thomas in 1906. 
Using the WFA's pension records, we can locate three documents relating to William and the pension claim made by his mother, who we discover died in 1922.
67733 L/Cpl William Dewhurst, 217th Coy Machine Gun Corps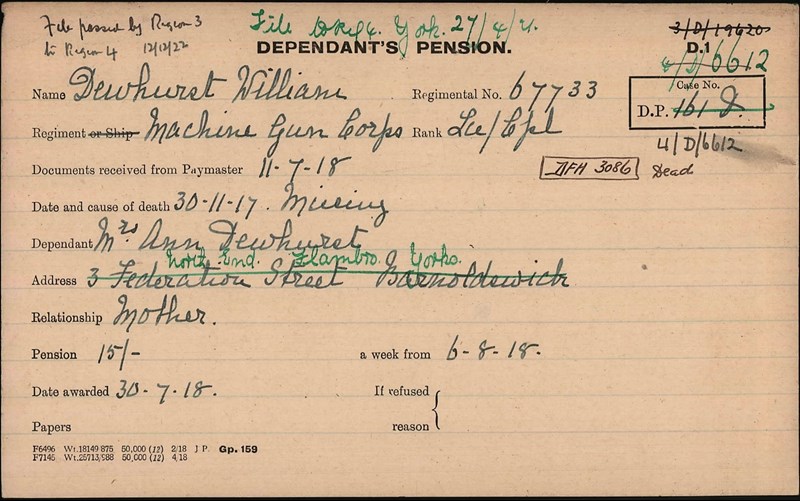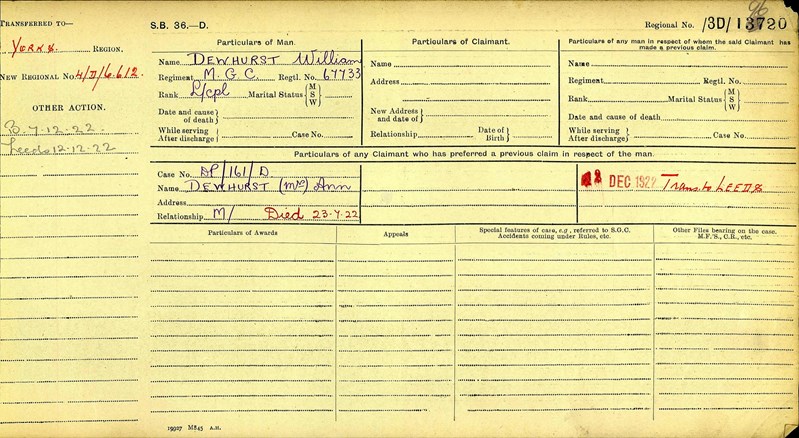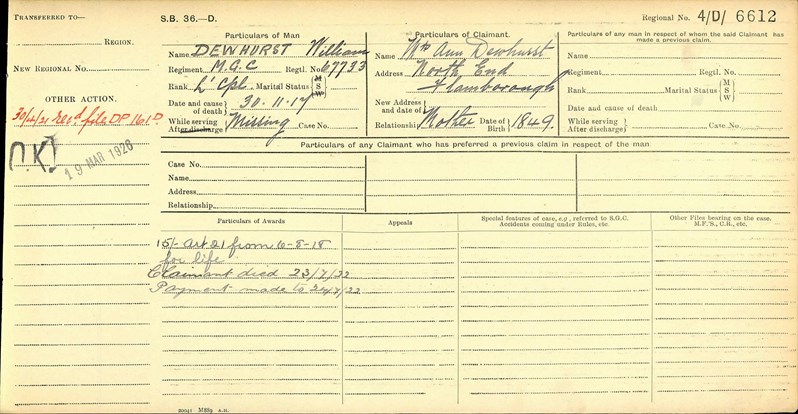 30 November 1917
Research by David O'Mara
Sources include: 1891, 1901, 1911 Census Returns for England, The Western Front Association Pension Ledgers and Cards on Fold3 by Ancestry; UK, British Army World War I Service Records.