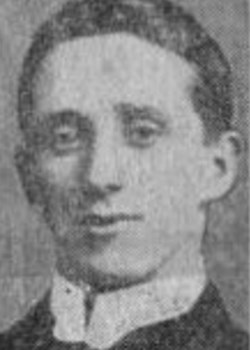 Harold Owen was born in Macclesfield, Cheshire in August 1888.
His parents were William (then 59) and Rebecca (40). He was christened that September. The parents and older siblings worked in silk weaving. Both his father and mother died in April 1891 when Harold was 3 1/2. Having much older siblings it would appear they raised him. Twenty years later, age 23, Howard was living with his sisters Sarah Ann (38) and Emily (30).  
He was a lithographic printer before the war.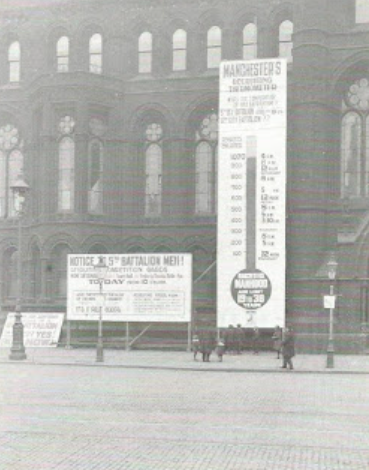 In early September 1914 he enlisted into the 8th Manchesters at Ardwick, Manchester.
He had a couple of weeks training at Rochdale and then went to Alexandria in Egypt where training was to continue.
He did work on the Suez defences, and on 6th May 1915 the landed at Helles, Gallipoli.
The following month he took part in the 2nd Battle of Krithia.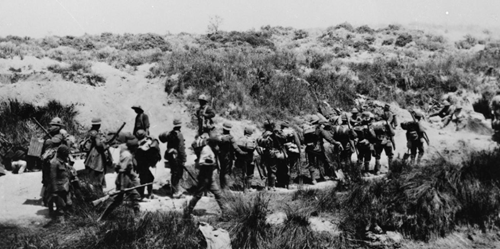 On 7th August 1915, he was involved in the 'Battle of Krithia Vineyard' in which his battalion was to attack Turkish trenches in front of Krithia on the Helles Front in order to attempt to divert resources from the large scale landing at Suvla.
L/Cpl. Harold Owen was killed in action during these diversionary assaults.
Harold Owen has no known grave. He is commemorated on the Helles Memorial, Turkey.
7 August 1915 L/Cpl Harold Owen, 1/8th Bn Manchester Regt.
7 August 1915 killed in action
Research by David O'Mara with additional detail by Jonathan Vernon.
IMAGE: Troops of 8 Battalion Manchester Regiment gathered at Krithia Nullah