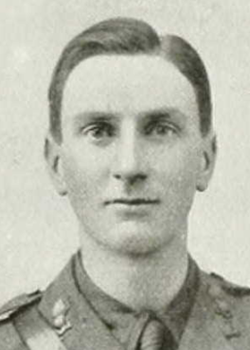 Born in Plymouth 23 December 1892
Parents Frederick Farthing and Maud (née Gidley) 
Educated at Plymouth Grammar School, age 18 William had a job as a railway clerk where his father was an Inspector. He was the younger of four, with two older sisters, Winnifred and Ethel, in their early twenties, each in turn a teacher and a telephonist and Frederick, living away from home and working for H M Customs.
Before the war William was employed by the Great Western Railway at Plymouth.
William joined the RGA in July 1914 and was gazetted 2nd Lieut 15 April 1915 serving with the BEF in France from May 1916.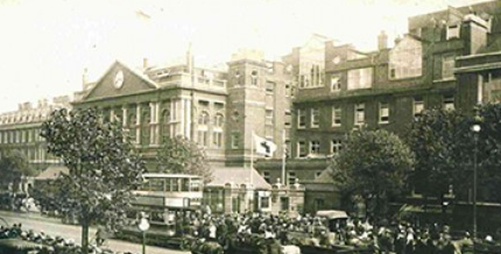 He died at the London Hospital, Whitechapel 8 February 1917 from diseases contracted on active service .
He married Ivy May Hepworth of 27 Lisson Groce, Mutley, Plymouth (born 1893) at St James-the-Less, Plymouth, 10 January 1912.
William and Ivy had a son, Edgard Graham, born 15 November 1913. He would have been 4 years old at the time of his father's death. Edgard emigrated to Canada where he died in 2000.
William is buried in Ford Park Cemetery, Plymouth. 
2nd Lieut Wiliam Edgard Farthing Devonshire RGA
8 February 1917 : Died of a disease while on active service.
Research by Jonathan Vernon