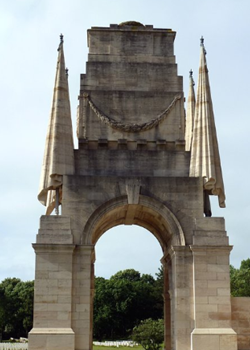 From Hoxton, London
James, the son of William and Rosetta Ann Churchill. 11 Livonia St, London was born 11 April 1895. His mother died in 1901 when he was six. 
Her married the 17 year old Mabel Magdellena in October 1913 - their daughter Mabel Florence was born 12 Nov 1913. They had a second child, George James, born 1 Feb 1915. They lived in Hoxton, Shoreditch.
The details was readily available on his Pension Record Card that are available for Western Front Association members to search for free.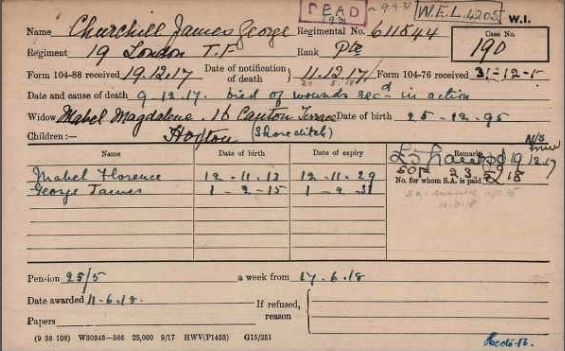 James George died of gas (wounds received in action).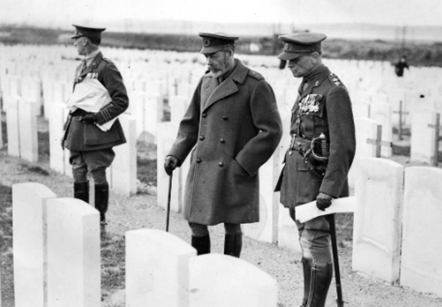 James George is buried in the cemetery at Etaples.