Born 519 July 1897 at Howarth, Yorkshire in 1897
Wilfred, the only son of Harry (weaver and later a machine iron moulder) and Emma.
Age 13 at the 1911 Census Wilfred was working as at 'Worsted Shinning. 
Wilfred was living at home in Keighley with his parents and three sisters when he enlisted soon after the outbreak of war. 
Initially seeing service with the Royal Highlanders (Black Watch) - as 12104 – Wilfred transferred to the Machine Gun Corps in 1918.
Age 20, he married 1 June 1918 Annie Widdup. 
Shot through the lung in action in 1918, the Royal Highlanders transferred him to the Class Z Reserve in February 1919. He was discharged 27 February 1919. 
On returning to civilian life he was granted a life pension of 8s 6d pwe week, but owing to his inability to follow his former employment as a sheeting-weaver he was placed on a full pension for a short while. After further medical examination the allowance was reduced to 12/6 per week. 
Wilfred was still suffering from the effects of his injuries and undergoing hospital treatment when he died of tuberculosis in hospital Friday 9 January 1920. His father in law Robert Wilcock had died the day before. He left behind his wife Annie and one child. His funeral took place at Gill Church.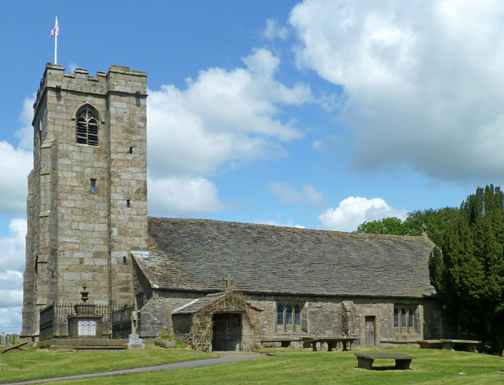 He is buried in St.Mary-le-Ghyll churchyard, Barnoldswick.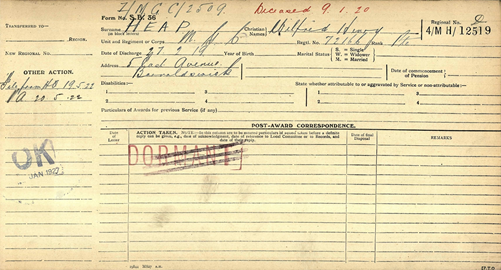 72166 Pte. Wilfred Henry Heap, Machine Gun Corps (Inf)
9 January 1920 died of his wounds and illness
Research by David O'Mara with additional detail by Jonathan Vernon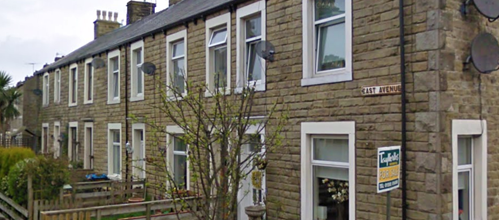 East Avenue, Barnoldswick, 2019
Reference: Cotton Industry Jobs