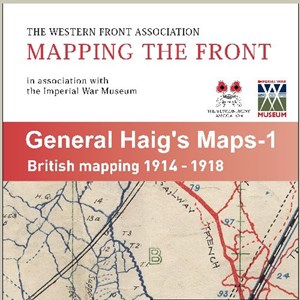 This DVD will contain:
a) Maps.
b) Aerial photographs (where available).
c) A standard set of index maps.
d) Help on how to read the military maps of the period.
e) Other contemporary and modern documents of relevance or interest.
This single DVD contains a quantity of Haig's Artillery Maps. Included are preparations for the Battle of the Somme and the report map to GHQ on the second day of the battle. 11 huge maps shown in 140 files.
Prices
UK - £22.00 (inc. P&P)
EU - £22.50 (inc. P&P)
ROW - £23.50 (inc. P&P)