[This article first appeared in Stand To! No. 44 September 1995].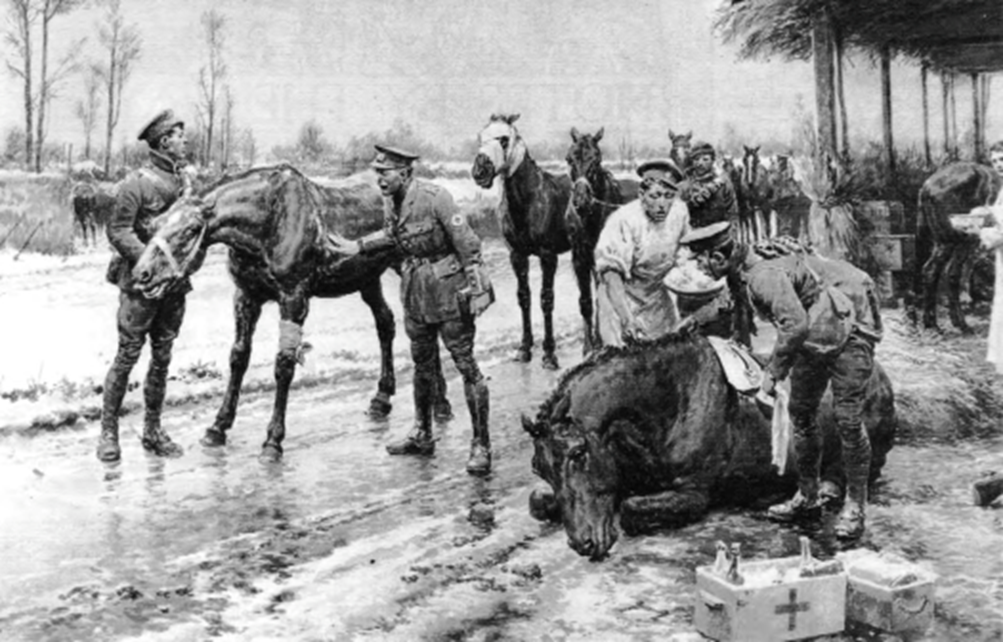 Fortunino Matania R.I. was born in Naples in April 1881. His childhood was spent in his father's studio, and his art education came solely from breathing in the atmosphere of that environment. He never attended any art school, but as a mere boy began to do black and white drawings for newspapers. At the age of fourteen he had already exhibited pictures in the Academy of Naples, winning a Council prize, and before his next birthday he was appointed Special Artist to the Illustrazione Italiana. He first came to London at the age of twenty, and worked for our illustrated newspapers, and in Paris for L'Illustration. He then returned to Italy in order to finish his military service with the Bersagliere Regiment where he had a studio in the barracks. His work attracted the attention of Sphere Magazine, an association that was to last for many years.
At the outbreak of the Great War, Fortunino should have rejoined the Italian Army, but the British Government negotiated his retention in Britain as an official war artist. He visited the Front, and produced several hundred authentic pictures as a result. Further, to the amazement of his neighbours, he built a reconstruction of the trenches in his garden at Potters Bar, while the War Office provided him with military equipment to work from. His fine draughtsmanship and attention to detail can be seen in the picture above.
Article by David Cohen
[Note: During the war, 2,562,549 horses and mules were admitted to veterinary hospitals in France. Nearly two million of them regained their fitness and were returned to duty. Alongside the RSPCA, the Blue Cross raised enormous sums of money and provided hospitals, ambulances and supplies for the horses in France.]