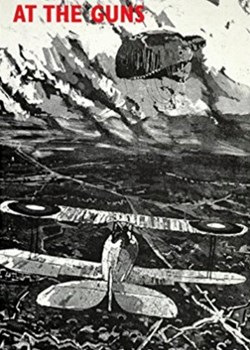 Book Review by Fiona Bratherton.
This is Laurence Harris's third children's book, being a sequel to Jackie was a Hero, in which we met Polly and Tommy Metherson who owned a camcorder which allowed them to travel through time. This time they again meet American Second World War veteran Hank Jenson with his two grandchildren. The five of them go to France for one last nostalgic trip. The action takes place in 1918, when Hank Jenson's father is a rookie pilot in the US Army. He is ordered to shoot down an observation balloon and has to fight with Fokkers. His mission is a failure, yet his grand children are determined to prove that he was not.
I really enjoyed this book. You would really have to read ]ackie was a Hero first to make the most of it. The way the mysteries unfold is very clever, and the American dialogue is well written. A good book for use in schools, as it teaches about the Great War yet without being a straightforward list of facts. It has left me wanting more!
[This review first appeared in the journal of The Western Front Association Stand To! Issue 55 April 1999. This and other copies of Stand To! are available to read online to members by signing in using their Member Login]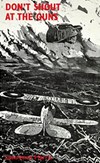 By Laurence Harris
Cartoon Cave 1998.
Softback, £5.99.
ISBN 0 952683415.