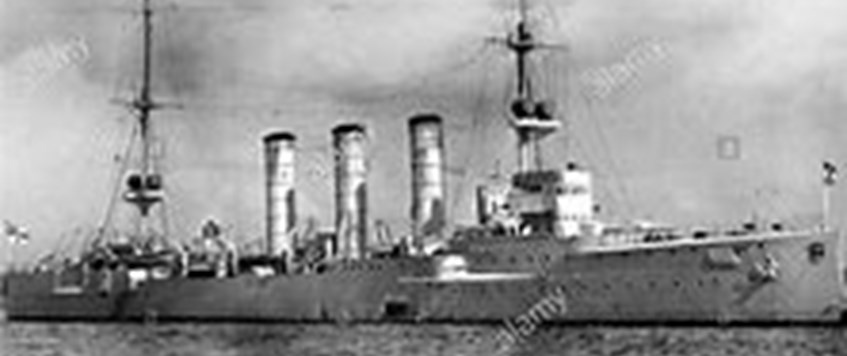 THE EXPLOITS OF SMS EMDEN    JOHN CHESTER
Tao in the German Province of Shantung, China. When war broke out the squadron was away from its base and, with entry of Japan into the war on the side of the Allies, Admiral Graf von Spee called for the squadron to gather at Pagan Island in the Marianas while he decided his best course of action. One of his decisions was to detach the Emden into the Indian Ocean to pursue its intended role as a commerce raider.
This talk covers the fighting cruise of the German Light Cruiser 'Emden' from the time it left Graf von Spee's fleet to its fate at the Cocos Islands. For three months it eluded every effort to locate it, during which time it shelled the petroleum tanks at Madrs, sank a Russian cruiser and a French Destroyer in Penang Harbour and sank 13 ships in a fortnight, before meeting its end under the guns of HMAS Sydney. It also looks at the adventures of some of its crew before it briefly moves on to Singapore where the surviving crew were held as POW's and the Indian Mutiny that broke out there.
Sutton Trinity Centre, Church Hill, Mill Street, Sutton Coldfield, West Midlands, B72 1TF,
07909006733
15 Jan 2022 14:00