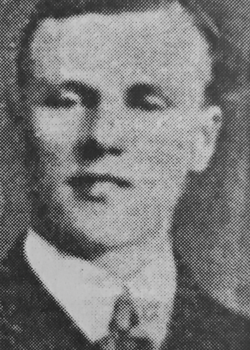 Emigrated to Canada, Married a fellow émigré from Somerset. One child.
Born 6 September 1891 in Westbury on Trym, Gloucestershire, their fifth child, the son of George and Zenobia Ellis of Parnell Road, Clevedon, Somerset. 
At the April 1911 Census, the 18 year old Harry, now a grocer, lived at the imposing 18 Hill Road, Clevedon with 9 others, most of whom, including the Head of the House were drapers and milliners.  
In 1912 Harry emigrated to Toronto, Canada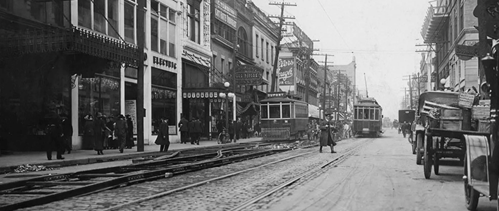 On 18 May 1914, now 23, Harry married the 21 year old Ethel Alice Trevellian, herself a recent émigré from Shepton Mallet. 
Harry and Ethel had one child, a son, Herbert Cecil Ellis who was born 4 April 1915. Harry lived with his wife at 19 Aylmer Avenue, Toronto. He worked as a store clerk. At some point his wife suffered a mental illness and both Harry and their son moved in with their guardian Mary Coles.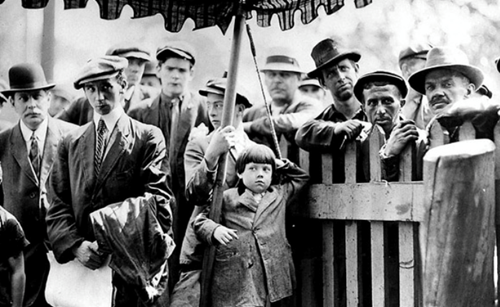 On 22 May 1916, Harry enlisted with the 198th Battalion of the Canadian Overseas Expeditionary Force. After three months training he was sent over seas.
The 2nd Canadian Mounted Rifles fought in all the 'great' Canadian battles of the Western Front
The activities of the 2nd Canadian Mounted Rifles were documented in detail by their commanding officer Lieut.-Colonel G Chalmers Johnson. 
In September 1916, by which time Harry is likely to have joined his regiment, the 2 CMR were stationed on the Somme, an infantry attack on 15 September capturing Courcelette.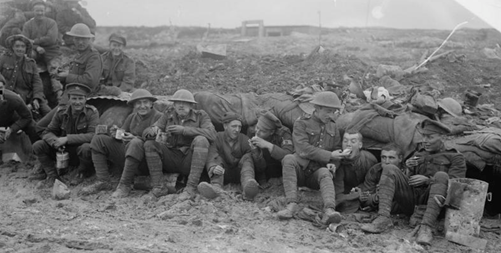 Harry would have settled into the rhythm of periods of rest, training and amusements (football or baseball), then periods in reserve and in the front line, with rare, though intense attacks. Casualties were almost a daily reality, especially as aeroplane bombing raids on camps became a problem. 
'Holding tours' were not without their unpleasantness, from recovering the dead to raiding parties. Rest meant a bath, the YMCA, a cinema. The officers found a way to subsidise the canteen and even formed a brass band by buying up the necessary instruments on mass from Vancouver, shipping them out, then recruiting musicians from amongst their number. 
At the end of October 1916 the 2 CMR arrived in front of Vimy Ridge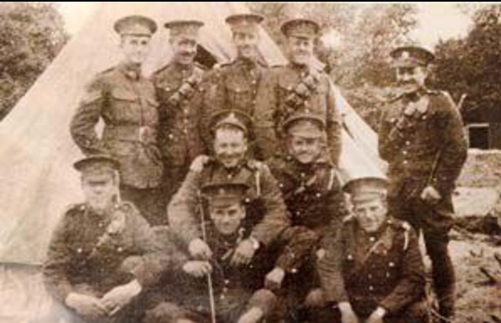 Substantial preparations took place over many months, including improving the trenches left them by the French, training with Lewis guns and bombs over a replica of Vimy Ridge were the precursor to this big attack in April 1916. 
That October the 2 CMR moved north to join the Third Battle of Ypres where they took part in attacks on Passchendaele before leaving the line in late November 1917. At some point Harry was promoted to Corporal.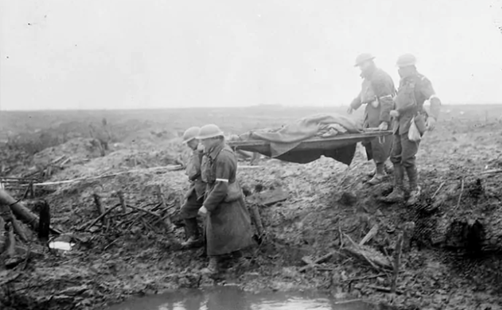 The spring of 1918 brought renewed German offensives.
The 2 CMR were holding the line at Amiens. Later that summer, plans were made for a counter-attack. Pressed to take Le Quesnoy-en-Santere by dark, Lieut.-Colonel Chalmers Johnson agreed to taking the ground by dawn the following day. They were somewhat exposed, so he ordered up two batteries of Vicker's guns, a section of field artillery and three tanks to protect flanks. The tanks broke down and the artillery never turned up. But 15 lorries were provided and A,B, & C companies took these to Bouchoir. D marched.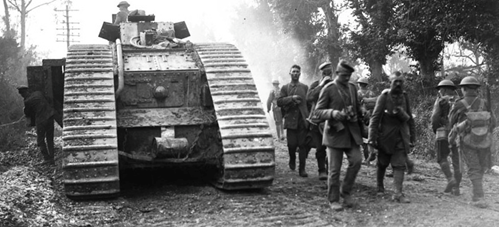 At 3.00am on 10 August they commenced their advance intending to push up close and take the village by bayonet. Halfway out they encountered a heavily garrisoned German outpost. The 2 CMR Suffered severely but gained a footing by 6.00am. 'A' company on the right right suffered from machine gun nests. Harry was caught in this enemy machine gun barrage and was killed.  Finally, a 4th tank arrived, crawled over and pounded the machine gun nests out of existence.
The 2 CMR took the village and captured several machine guns and 200 prisoners. 
There were heavy casualties, including Captain Whitlaw, Lieut. Hanna, 45 NCOs including Corporal Harry Ellis.
He was buried in Bouchoir New British Cemetery. 5 miles NW of Roye. Plot 1. Row A. Grave 68. 
At the time of his death, and subsequently from records, we find that Harry's son Herbert, was cared for by Mrs M Coles, of 62 Donlands Ave, Toronto. He became a machinist age 21 in 1936 married the 18 year old Esther Drinkwater.  His mother, despite her previous mental health problems, was able to attend. 
REFERENCE
Clevedon's Own by Western Front Association Member Rob Chambers p81
Book reviewed by Michelle Young
Further details from The 2nd Canadian Mounted Rifles from the Naval & Military Press based on the diary oand extensive research on Ancestry.
Additional Images Courtesy of Best of Toronto  and CBC 'The murderous mud of one First World War battlefield'.