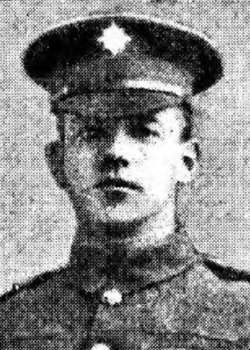 Born Newtownhamilton, Co Armagh 6 March 1896 
Parents George and Elizabeth (née Lundy) 
At the 1901 Census, age 5, Joseph was living at home, the youngest of eight children. 
At the 1911 Census, age 15, Joseph was living at home with his parents, much older brothers George and William, cousin Lizzie and a nephew.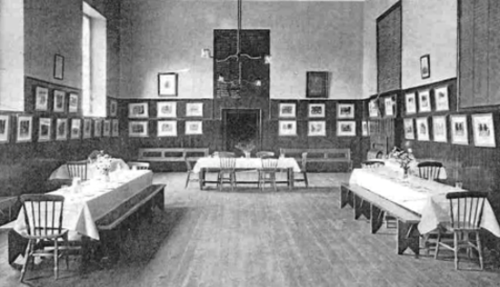 He went to school at Coramlet National School and Armagh Royal School.
Before the war he worked on the family farm. He enlisted 6 May 1915.
He served from September 1915.
Seriously wounded 25 March, he died at No.2 Canadian General Hospital, Le Treport five days later.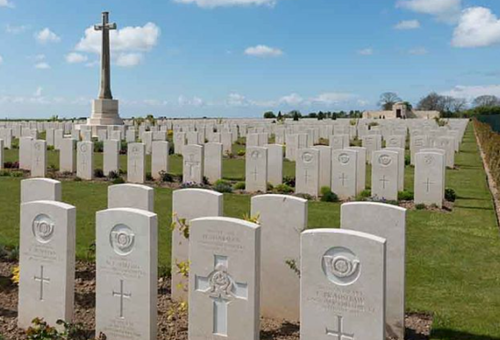 He is buried in the Mount Houn Military Cemetery, Le Treport.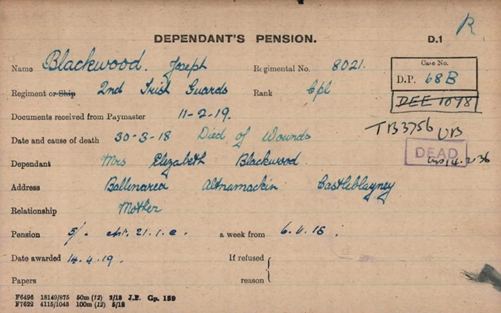 Died of wounds 30 March 1918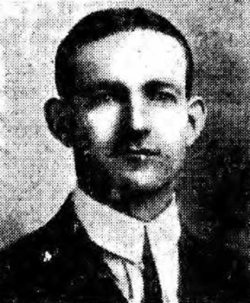 Joseph's brother James, who had emigrated to Canada in 1913, served with the Canadian Expeditionary Force and died 5 November 1917. 
Brother George, born 1881 and older by 15 years, served Royal Inniskilling Fusiliers from August 1914.
William John, orn 1882 was serving as a stewards in 1911 Steward on H M Narvey. He was killed on the HMS Mary Rose 17 October 1917. 
Sources, De Ruvigny's Vol. IV,  The National Archives of Ireland, Ireland Census 1901, 1911. The Northern Whig 12 April 1918; Larne Times 18 May 1918. Ireland, World War I Casualties, 1914-1922