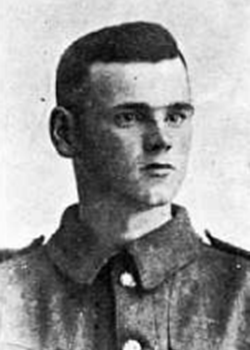 Died in hospital in York
From Skipton, Yorks, Robert was born in 1892 and was the eldest of five. Before the war he was a warp dryer in a cotton mill. His father Peter was an engineman in a quarry.
Robert died on the operating table in hospital in York. He is buried in St.Stephen's Catholic cemetery, Skipton.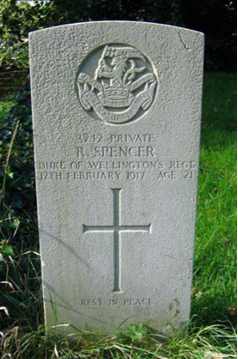 12 February 1917
Research by David O'Mara
Gravestone courtesy of David Spencer family tree on Ancestry.