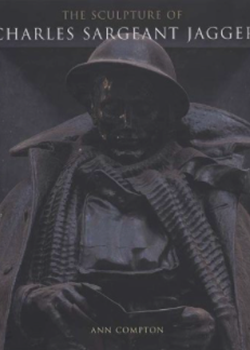 Henry Moore Foundation, in association with Lund Humphries, 2004. 
Hardback, 144pp., £60. 
ISBN 0 85331 8646
In 1985, the Imperial War Museum held an exhibition entitled 'Charles Sergeant Jagger - War and Peace Sculpture, 1885- 1985'. There had been no major exhibition of Jagger's work since the memorial show organised in 1935, the year after his death. Ann Compton was responsible for both the research and mounting the exhibition. She also edited a very fine exhibition catalogue which, until now, has been a major reference book on Jagger. She is, therefore, eminently qualified to produce this fascinating book which traces the life and work of an exceptional artist who died at the age of 48 in 1934.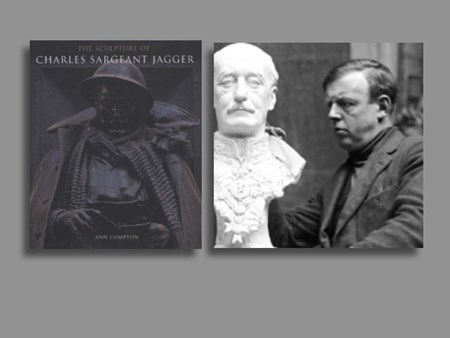 The book contains over 100 wonderful photographs, some in colour, of Jagger's work.
The photographs show the fluency of Jagger's art with an incredible amount of descriptive detail, together with a detailed analysis. This gives the reader an opportunity to see the nature and originality of Jagger's contribution to sculpture. We are now truly able to place Jagger on the art-historical map alongside some of his illustrious contemporaries, namely Gilbert Ledward (1885-1960), Hermon Cawthra (1886-1971), William Reid Dick (1879-1961) and Eric Kennington (1888-1960). 
Many of us in The Western Front Association will have visited Jagger's Great War memorials. His wartime experiences with the 13th Bn The Worcestershire Regiment were to haunt him for the rest of his life but he did make use of them when offered work by many memorial committees who commissioned his work. Jagger was able to develop his own individuality and expression in many of these memorials. 
There is the mammoth Royal Artillery Memorial at Hyde Park sculpted from Portland stone, with bronze artillery men surrounding the 9.2 inch Howitzer, and the memorial at the warehouse of S. & J. Watts, Manchester, commemorating its employees who laid down their lives and which is now part of the Britannia Hotel, standing in its entrance foyer. 
Another splendid memorial is 'Soldier Reading a Letter' on Platform No. 1 at Paddington Station, to the men of the Great Western Railway who gave their lives in the Great War. My exhibition at the National Army Museum in 1996 included a bronze cast entitled 'Soldier mourning a friend of which only five copies were produced. 
This is reproduced in the book and, to me, is one of the most poignant pieces that Jagger sculpted. It was a scene that he would have observed on so many occasions. This piece can now be seen at the Historiale Mondiale in Peronne.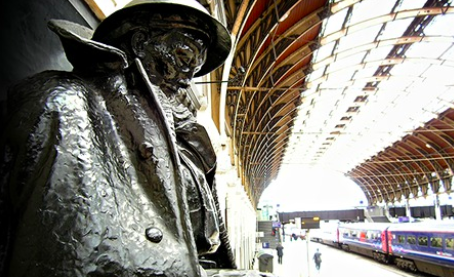 The catalogue of sculpture which includes excellent notes on the works including sizes, locations and where the pieces were exhibited, together with chronology and bibliography add up to a complete picture of Jagger's career and work. There is also some correspondence, some of it from previously unpublished sources, which is a delight to read. I think this book is worth every penny and is a truly fine testament to a much neglected sculptor. 
Review by David Cohen