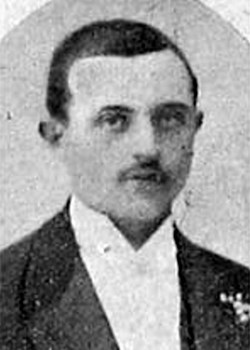 55 Sdt 2e Cl Marius Labruyere, 158 RI.
Born at Roanne, Loire on 13 December 1893, Marius' home address was in that town (at 146, Rue Fontalon).
He was called for his compulsory military service in October 1913 and he was, therefore, still serving upon the outbreak of war.
He saw action in Alsace in the earliest engagements of the war, and he next served in the Champagne area where, near Souain on 16 September 1914, he was killed in action during a French assault. Marius has no known grave.
16 September 1914 killed in action.
Research by David O'Mara.