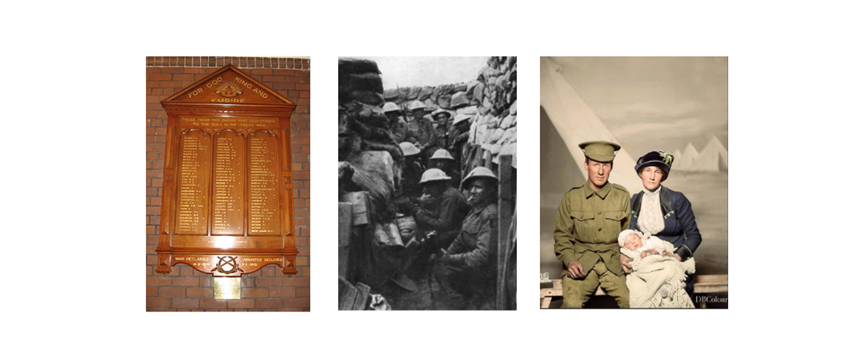 Invitation and notice of Branch meeting.
Notice of postponement: The Australian (NSW) branch has delayed this meeting until Saturday the 7th of November 2020 or later.
Location: 58a Penshurst St, Penshurst NSW 2222.
Time: 1:00pm to 4:30pm.
Dress: Smart casual.
Members and friends, especially of our kindred organisations, are invited to attend. 
Three talks are to be delivered:
Julie Evans: 'The St Albans' Anglican Church Roll of Honour Board'.
Julie is a parishioner of this church and has researched the biographical details behind several of the men portrayed on the board. This talk is based on her recent book 'A Parish Remembers' on the subject and will explain her research efforts and findings. Most importantly, she will reveal details of some of the men from the congregation who went out to the Great War from Epping, then on the outskirts of Sydney. 
Sean McManus: 'The Great War Collection of artefacts and memorabilia in the Penshurst RSL sub-branch Museum'.
Sean is the Curator of the military collection in the club, and has agreed to provide special access to the remarkable collection of weapons, uniforms and other items assembled by the club over the last hundred years or so. The collection will be on open display for close examination by members. There is material related to the 3rd Battalion AIF and also the 1916 battle at Fromelles. And much more!
Paul Simadas: 'A Magic Lantern Show!'.
The chairman will deliver an illustrated talk showing several photographic images of the Great War that have recently been colourised. New technology brings to light the the war in bright colour and a digital clarity rarely seen before. Paul will reveal interesting details that can be observed in each picture.
Parking is available nearby, and Penshurst Railway Station is 300 metres south of the venue.
RSVP: wfaaustraliabranch@gmail.com before 11th April 2020. Inquiries are welcome.
Members and friends can meet for a bistro lunch in the club from Noon, and/or register at 12:45pm for a 1:00pm start.
Afternoon tea will be provided.
Two gold coins are invited from attendees to cover incidental costs.
Paul Simadas, RFD
Branch Chairman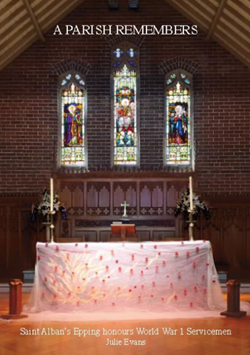 Copies of 'A Parish Remembers - Saint Alban's honours World War 1 Servicemen' profiles 21 soldiers who names are inscribed on the WW1 Honour Board in Saint Alban's Church. Copies are available from the Church Office. Email: office@eppinganglicans.org.au Cost $20. 
IMAGES: St Alban's Anglican Church Roll of Honour and Penshurst RSL sub-branch museum websites. 
Penshurst RSL Sub-branch, 58a Penshurst St Penshurst NSW 2222
07 Nov 2020 13:00