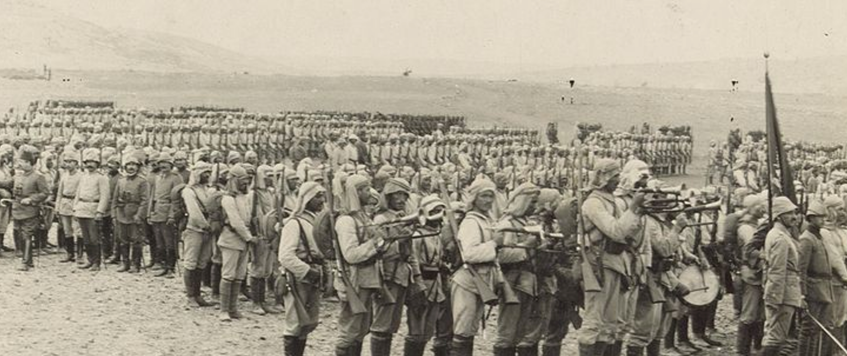 Professor Rogan's presentation covers the Ottoman perspective of this theatre of war, considered largely, a 'side show' by other powers. He examines the geo-political landscape and draws on his research using little known Turkish and Arab sources, addresses the Armenian genocide, Arab statehood and the Balfour Declaration bringing into focus those issues which resonate today.
For some four centuries the Ottoman Empire had been a force in the region; by 1914 it was weak and fragmenting with a number of predators on his fringes. With the outbreak of war in 1914 the Ottoman decision to side with the Central Powers quickly found Russia and France in particular, looking at ways to exploit an opportunity.
Ultimately facing defeat, despite tenacious defence of the Dardanelles, the resulting break up of the Ottoman Empire led to the geopolitical map that is the Middle East today.
Professor Eugene Rogan is Director of the Middle East Centre at St Antony's College, University of Oxford where he teaches the modern history of the Middle East as well as providing DPhil supervision. 
He has a B.A. in economics from Columbia, and an M.A. and PhD in Middle Eastern history from Harvard. 
He was elected a Fellow of the British Academy in 2017.

IMAGE: Ottoman soldiers in Palestine before the first attack on the Suez Canal. Middle East Centre Archive. St Anthony's College, Oxford. Saunders Collection. 
'The Ed Shed', The Folk of Gloucester Centre, Westgate Street, Gloucester, GL1 2PG. (Enter via rear on Quay Street)
14 Jan 2020 19:30