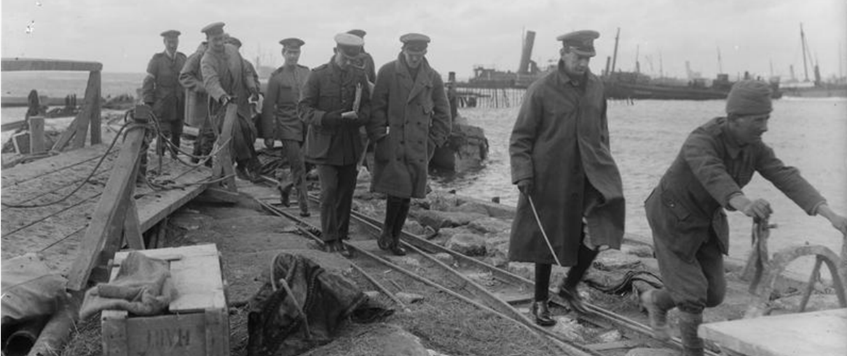 Caption: Roger Keyes and staff officers at Cape Helles during the final hours …
About the speakers: This talk is presented by the ever-popular Peter Hart - who really needs little introduction to NW Kent - and his irrepressible collaborator, Gary Bain. Perhaps best known to the wider world for "Pete & Gary's Military History", their highly successful series of talks are available on many streaming platforms. An sound historian at the IWM, Peter Hart is the author of the magisterial Gallipoli (OUP 2013) as well as many other books on the Great War.
About the talk: This talk takes a close look at the final phase of the Gallipoli evacuation, at Cape Helles on the night of 7 Jan 1916. While 35,000 British and French troops were successfully evacuated from the peninsula, their military objectives were unachieved and 1500 abandoned vehicles, 500 mules, and countless caches of ammunition/materiel were left for the Ottomans. With Hart and Bain's trademark focus on vivid personal accounts, combined with strong narrative thread, this brings a modern view of this military disaster to a popular audience.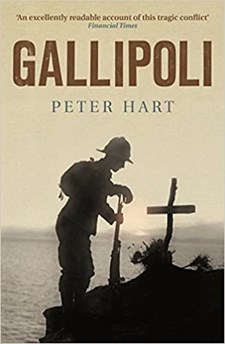 Peter Hart was awarded the "WFA's Hero" award.
Royal British Legion Club, Queensway, Petts Wood, Orpington, Kent BR5 1DH
25 Nov 2021 19:30