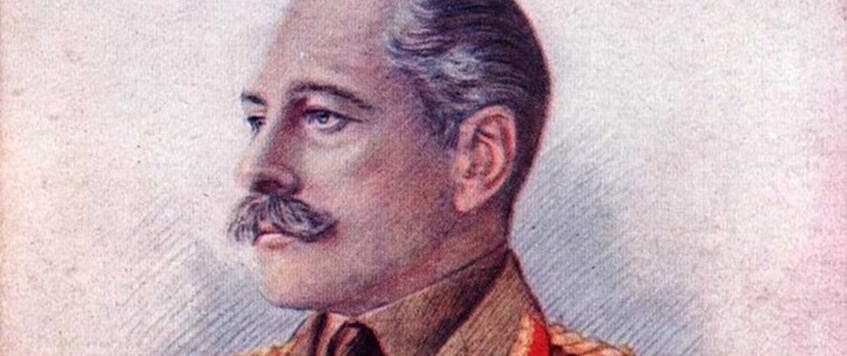 Caption: Douglas Haig
The meeting room is fully air conditioned!
About this talk: For some, the first day of the Battle of the Somme Is all they think of concerning Haig. That is all they see. A stark image of men marching bravely to their futile deaths, cut down in their thousands by massed German machine guns. They envisage the unimaginative generalship of be-whiskered old idiots safe in their chateau headquarters far behind the lines. Well, Haig was in a chateau, of course he was! Where else could the GHQ of the BEF be? But it was all so much more complicated than that in 1916. The requirements of placating two Allies - the French and the Russians who had been doing most of the fighting and suffering more than their share of terrible casualties. The stupidity of politicians at home diverting resources here, there, and everywhere! The problem of fighting the German Army - the best army in the world backed by the most thriving economy. All this with a Citizen Army. They had to learn as they went. New weapons had to be brought in and assimilated! Plans drawn up that catered for everything from glorious success - release the cavalry - to utter failure - crawl back to the jumping-off trenches those that survived. It was a tough year for any general. Haig did better than most could have managed in his first year as Commander in Chief of the BEF. Could you have done better?
About the speakers: A lively, supremely well informed, and amusing speaker, Peter Hart is one of our most popular visitors. He's a military historian specialising in the Great War and was the Oral Historian at the Imperial War Museum from 1981 until his retirement. Tonight he is teamed up with his irrepressible collaborator, Gary Bain. They are perhaps best known to the wider world for "Pete & Gary's Military History", a highly successful and original series of talks available as podcasts on many streaming platforms.
Where we meet: the Royal British Legion Club, Queensway, Petts Wood, Orpington, Kent BR5 1DH. We meet on the last Thursday of each month (except December). Meetings start at 19:30, with the doors (and the bar) opening at 18:30. There are no entrance fees but we do welcome contributions of £5 or more towards our costs.
How to get there: The club is next to Morrison's supermarket and Petts Wood railway station (trains from Charing Cross, Cannon Street, and Victoria). Parking at the rear of the club is free but you need to enter your car registration into the machine (on the left as you enter the club). Failure to enter your registration can lead to a £50 fine. There's easy free parking in adjacent side streets.
Royal British Legion Club, Queensway, Petts Wood, Orpington, Kent BR5 1DH
28 Jul 2022 19:30