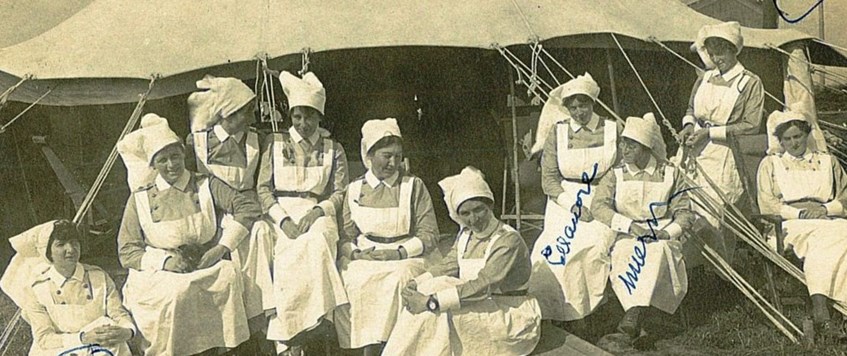 About the talk: In October 1914, Canada's 25,000 strong First Contingent of soldiers sailed for Britain to join the war effort. One hundred Canadian military nurses, "officers and ladies", accompanied the First Canadian Contingent to staff the first two Canadian hospitals. The first 100 nurses grew to approximately 2,800 Canadian military nurses who served overseas during the First World War in a multitude of Canadian Casualty Clearing Stations, Stationary Hospitals, and General Hospitals. Of the original 100 nurses, some remained nursing in France for the war's duration; others served in pioneering hospitals in Lemnos or on transport ships in Gallipoli, then moved to Salonika; and four others joined the war effort in Russia. This presentation follows the first contingent of Canadian nurses, using their words and images, plus those of their colleagues, to re-create their wartime lives.. Through shot and shell, gas attacks, illness, and the first shots of the Russian Revolution, Canadian nurses remained at their posts, fighting to treat and save their soldier colleagues.
About the speaker: Andrea is an associate professor at York University, Toronto. Her specialist areas include women's war narratives and the Great War. She is the editor of War-Torn Exchanges: The Lives and Letters of Nursing Sisters Laura Holland and Mildred Forbes, 1915-19 and of L.M. Montgomery and War. She has published numerous articles about Canadian nurses' experiences during the Great War as well as lecturing extensively both in Canada and internationally.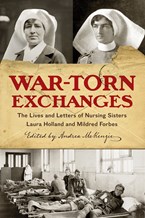 This online talk: opens at 19:20 for a 19:30 start, ending at about 20:30. Participating is quick and easy. The only equipment you need is a computer, or a tablet, or a smart phone. Simply email wfa.nwkent@gmail.com for your link and the passcode. These will be sent out on late/morning/early afternoon of the day the talk takes place. You'll also automatically be added to the mailing list to keep you updated with future events.