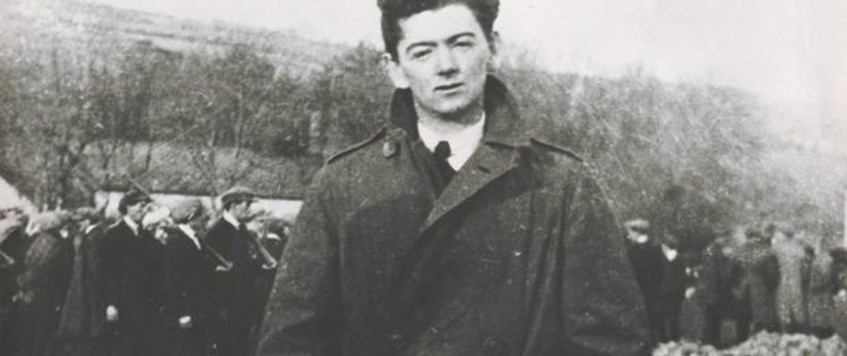 About the online talk: Tom Barry was one of the most significant and controversial figures on the republican side during the Irish War of Independence. As commander of the Flying Column of Cork No. 3 Brigade of the IRA, he conducted a number of successful operations against the forces of the Crown including the Kilmchael Ambush on 28 November 1920 in which an eighteen strong mobile patrol of Auxiliaries was eliminated.
However, Tom Barry was an unlikely rebel. The son of a member of the Royal Irish Constabulary, Barry joined the Royal Field Artillery in 1915 and fought in Mesopotamia.  In his account of his guerrilla campaign publish in 1949, Barry stated that it was the reports of the 1916 Rising he read while in Mesopotamia that led him to join the IRA. However, the story is more complex than that. As Gerry White will show, Barry's service with the British Army and post-war experience had a major part to play in his transformation from a gunner to  guerrilla.
About the speaker: Gerry White is a retired member of the Irish Defence Forces and has been a member of the WFA since 2010. He is currently the Island of Ireland Trustee and is also a founding member and chair of the Cork Branch. He has written extensively on many aspects of Irish military history and among his publications are: 'For Their Country - the Great War Dead of Christ Church, Cork' and 'Baptised in Blood – the Formation of the Cork Brigade of Irish Volunteers'. In 2016 he represented the Irish Defence Forces at the centenary commemoration of the Battle of the Somme at Thiepval.
Online talk
30 Jul 2020 19:45