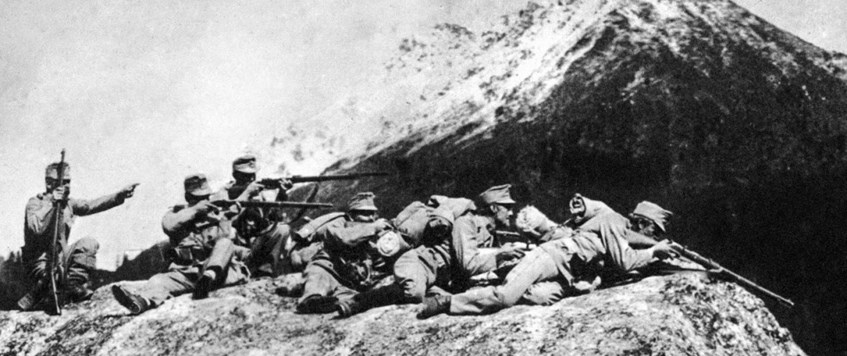 Caption: A contested mountain top (the Isonzo Front).
About this talk: Anne looks at the exclusive world of climbers, mountaineers and alpinists who answered the calls to arms on both sides and served in the Great War. The talk covers the Western Front, Gallipoli, Mesopotamia and the forgotten war in the Alps between Italy and Austria. Anne introduces both those that did not return and those that survived, and shows how the survivors would be instrumental in the 1922 and 1924 attempts to conquer the highest mountain in the world, Mount Everest. Anne also looks at the Great Gable War Memorial in the Lake District, which commemorates the members of the Fell & Rock Climbing Club who fell during the Great War.
About the speaker: Anne is a former lecturer with a life-long interest in the Great War, especially through letters, photographs and journals of the time. An enthusiastic, amateur historian the talks below reflect a personal interest in the literature of the conflict and how the war affected different aspects of society.
This online talk: opens at 19:20 for a 19:30 start, ending at about 20:30. Participating is quick and easy. The only equipment you need is a computer, or a tablet, or a smart phone. Simply email wfa.nwkent@gmail.com for your link and the passcode. These will be sent out on late/morning/early afternoon of Tuesday, 9th May, the day the talk takes place. You'll also automatically be added to the mailing list to keep you updated with future events.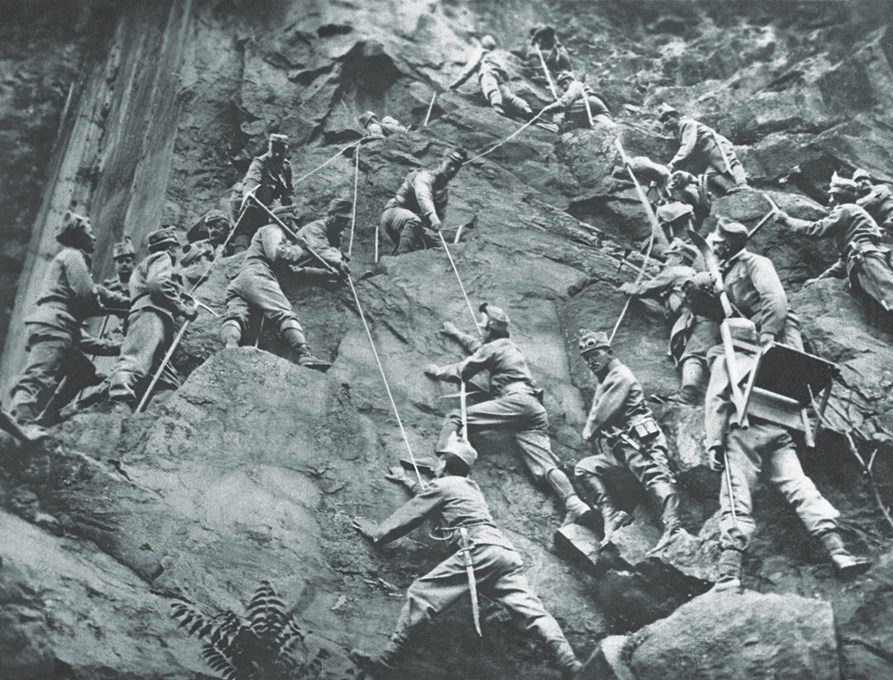 Caption: Austrian mountain troops on the Isonzo Front (Italy 1915-1917)