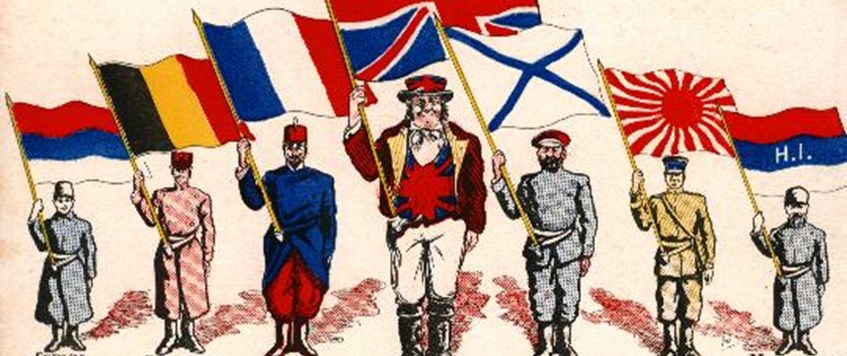 Online talks: These talks start at 19:45 (for 20:00) and end about 21:00. Participating is quick and easy. The only equipment you need is either a computer, or a tablet, or a smart phone. Simply email us - wfa.nwkent@gmail.com - and we'll get you a link for the next video meeting. We'll also automatically add you to the branch mailing list to keep you updated with future events.
About this online talk: This new talk  looks at the introduction, development and refinement of British propaganda during the Great War. From the manipulation of the domestic press, through to the ingenious influencing of neutral countries, this fascinating story of Britain's Propaganda war explores a number of memorable incidents in what is clearly an entertaining and often overlooked aspect of the conflict. 
About the speaker: A popular visitor to NW Kent, Clive served in the Royal Signals and with Hertfordshire Constabulary before embarking on a career in military history in 1998. In addition to the publication of "Walking the London Blitz", " Wander through Wartime London" and "The Greater Game" he has contributed to Time Team, Time Watch, Blitz Spirit and CBS's Legacy of War. His specialist battlefield subjects are The Retreat of 1914, The Ypres Salient, 1918, The London Blitz and the Italian Campaign of 1943/44. Clive is the holder of badge number 33 within the Guild of Battlefield Guides and is a member of the British Commission for Military History. He joined the Western Front Association as a child and has provided regular talks and lectures since leaving the Army in 1991. Clive completed his Masters degree in Great War Studies at Wolverhampton and is currently undertaking a PhD. His favourite battlefield to visit remains Gallipoli.