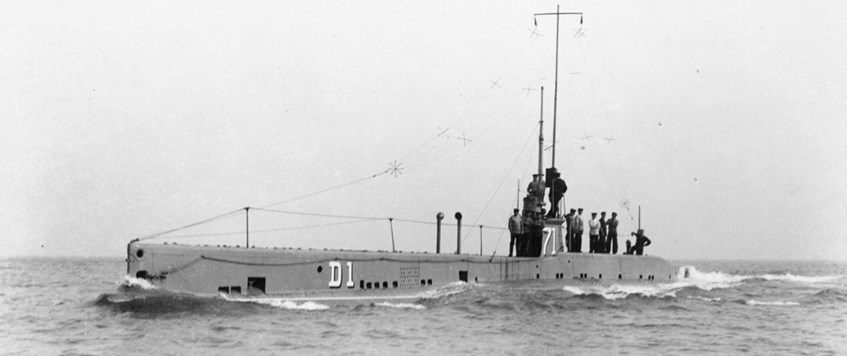 Caption: HMS D1 of the Harwich Flotilla
About the speaker: Mark Harris is a military historian specialising in telling the story of the naval aspects of the Great War. He aims to reveal new insights from previously unpublished material, using both official archives and archived records/documents from participants. Before turning to writing full-time he worked in financial services, including a number of roles writing and managing literature and communications as a product manager. He holds an Honours Degree in Economics, and a Postgraduate Certificate in Education.
About this talk: This talk tells the authoritative story of the Royal Navy's first submarine campaign, using new research. This campaign saw the first torpedo fired in action by a Royal Navy submarine, the first ship to be sunk and the first submarine to be lost in action. The submariners were true pioneers, taking the first steps in waging war underwater with the latest technology of their age. Based on my eponymous book (Helion 2021), it was written in collaboration with the Friends of the Royal Navy Submarine Museum, to whom profits from royalties and fees for talks are donated. The foreword is by Rear Admiral Jonathan Westbrook CBE, former Royal Navy Submariner.