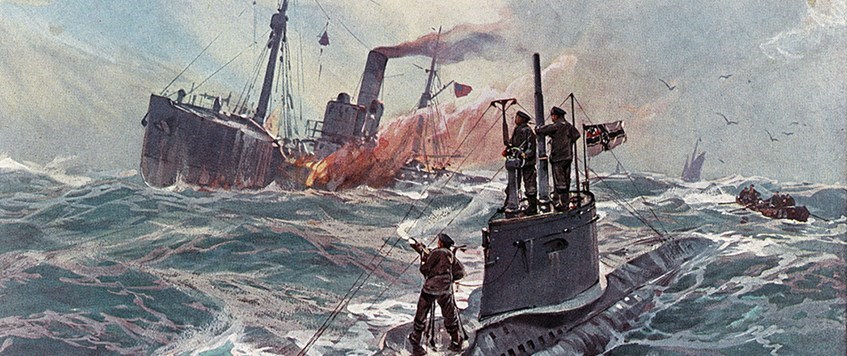 About the speaker: Dr Graham Kemp has been a historian of the Great War for past 40 years. He is a retired tour guide/museum manager at Lancaster Castle, as well as an ex teacher. He is an experienced speaker, from Castle outreach talks, WFA talks to International conferences on his Doctorate subject of Peace and International Relations. His passion is getting across the human perspective and experience in his talks. He is currently chairman of the Lancs (North) WFA branch.
About the talk: This talk examines the basic differences between U-boats and Submarines, which essentially tackled problems of submersibility in divergent ways. It also examines the different kinds of U-boats used by the Imperial German Navy during the Great War. Then it looks at how Germany first planned to use them and how almost by accident they developed U-boats into deadly raiders. The talk covers the U-boat commerce campaign of 1917-18, exploring its aims, hopes and intentions, before showing why it was doomed to inevitable failure, and the huge cost Germany paid for that failure. Much of this talk focusses on the actual experiences of the U-boat crews, what it was like to serve in them, the danger, the humour, and derives from the very few accounts ever written by their crews.
This online talk: opens online at 19:20 for a 19:30 start, ending at about 20:30. Participating is quick and easy. The only equipment you need is a computer, or a tablet, or a smart phone. Simply email wfa.nwkent@gmail.com for your link and the passcode. We'll also automatically add you to the mailing list to keep you updated with future events.