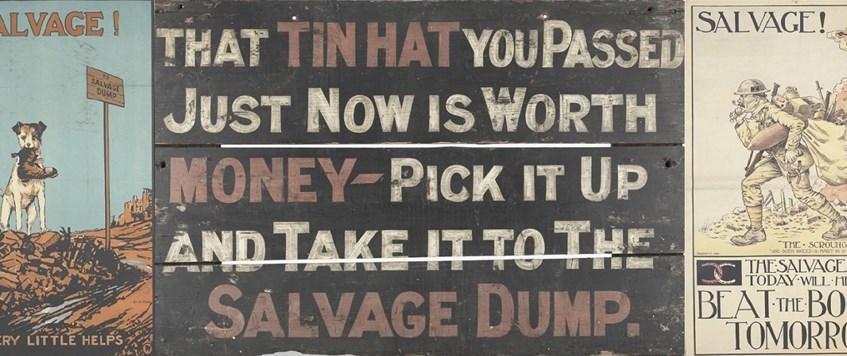 Online talks: This online talk starts at 19:45 and ends about 21:00. Participating is quick and easy. The only equipment you need is a computer, or a tablet, or a smart phone. Simply email wfa.nwkent@gmail.com for your link to the next video meeting. We'll also automatically add you to the mailing list to keep you updated with future events.
About the talk: The Great War was known as the 'War of the Longest Purse' but eventually every purse runs out of money so every little saving counts. This talk examines the work of Salvage from its small beginnings at battalion level to the creation of a giant corporation controlled by GHQ. It deals with salvage during hostilities and the colossal often forgotten task of the clean-up afterwards.
About the speaker: This talk sees Rob Thompson's return to talk to NW Kent. A popular and charismatic visitor, he was recently awarded the Western Front Association Hero Award for his numerous contributions to the association over many years. He has spoken the WFA AGM and at national conferences as well as many branches. He also provides interesting articles for Stand To! and Bulletin. Whether in person, or in print, Rob's work is always meticulously researched and thought provoking.
Royal British Legion Club, Queensway, Petts Wood, Orpington, Kent BR5 1DH
25 Feb 2021 19:45